MOTION | Youth Visual Arts Program
Fortnightly, Mon 12 Feb - Tues 28 Oct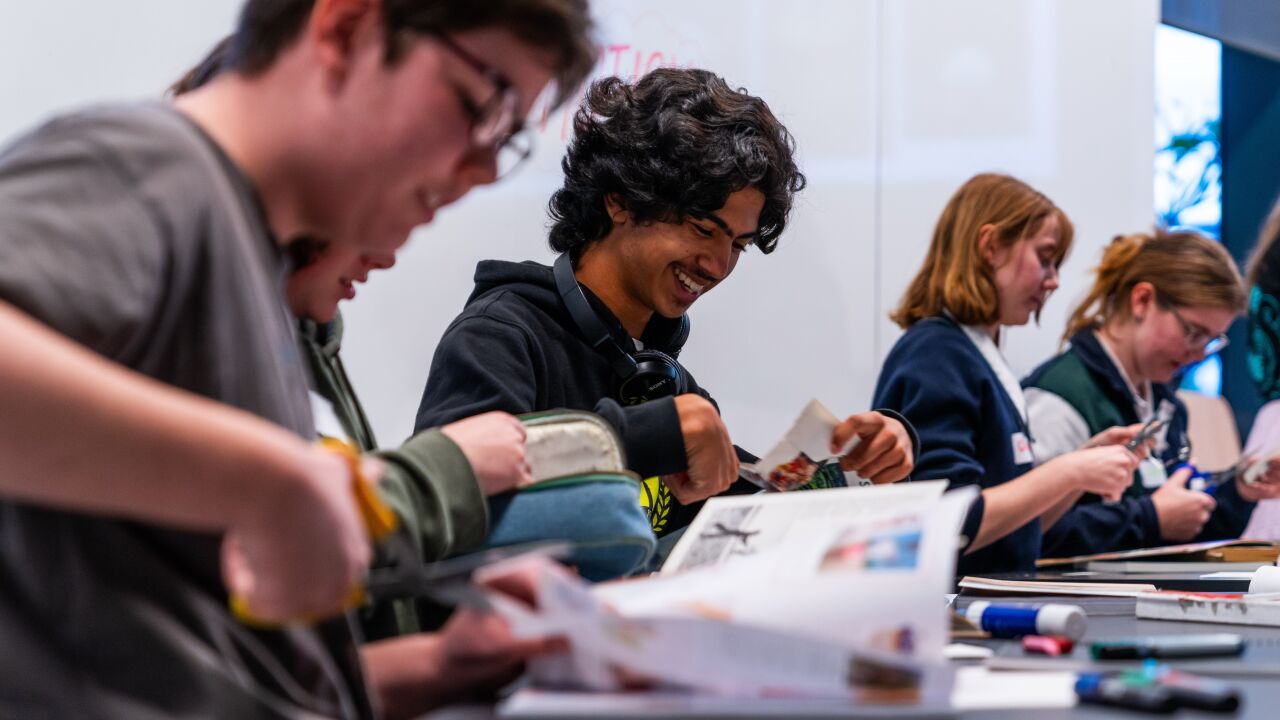 MOTION | Youth Visual Arts Program
MOTION is a HOTA Gallery youth visual artist initiative that creates a supportive environment for teens in grades 10-12 to socially engage with like-minded peers
Participants will learn valuable skills in artist-led sessions, as they expand their passion for creative expression, as well as an understanding of career pathways in the arts.
Session Dates & Times
Please note, you will need to be able to commit to attending all sessions.
Fortnightly sessions
Season 1 | Mon 12 Feb - Mon 27 May 4pm-6pm
Season 2 | Mon 8 Jul - Tue 28 Oct 4pm-6pm
Dates
Fortnightly, Mon 12 Feb - Tues 28 Oct
Where
HOTA Gallery
Duration
2 hrs
Tickets
All tickets $100
HOTA is cashless
HOTA is a cashless organisation. We accept card and contactless payments only. Cash payments will not be accepted.
Subscribe now for Art in your inbox
News, special offers, events, competitions, and arts & culture updates on the Gold Coast. All the good stuff.