#Walk across the Bridge from Chevron Island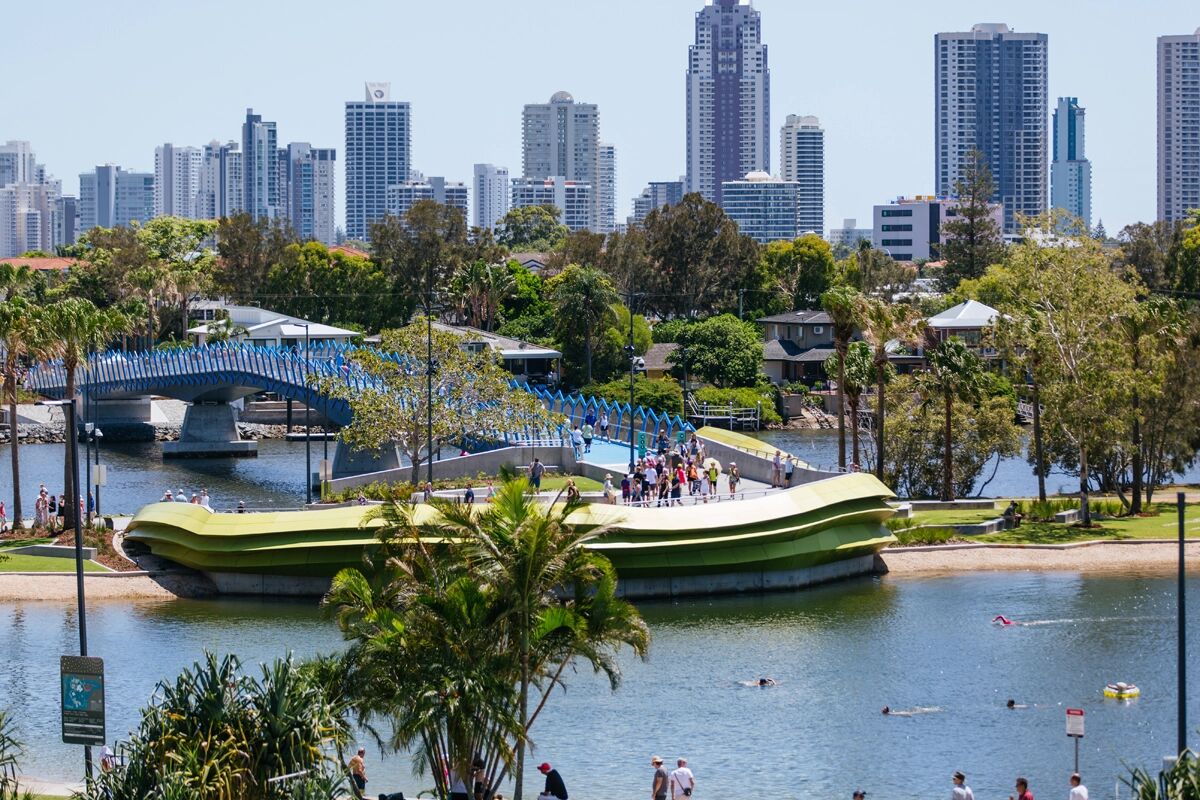 The easiest way to get to HOTA
We have limited parking at HOTA - why not try ridesharing and getting dropped off on Chevron Island? It's then just a quick walk from Thomas Drive, across the HOTA Green Bridge, before arriving at the Precinct.
Arrive via the Nerang River
Travelling between Surfers and the Broadwater Parklands, with stops at HOTA, Marina Mirage and Sea World, the Ferry is a gorgeous scenic arrival to our precinct.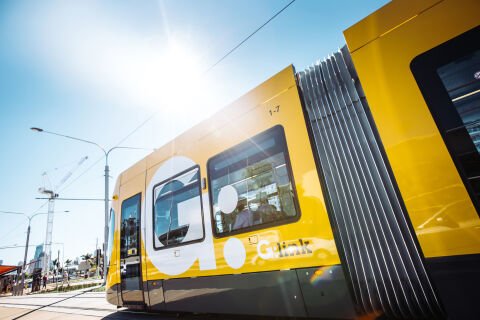 Buses & Trams
TransLink's bus, train and tram network connects HOTA to places all over the Gold Coast and Brisbane. Call 13 12 30 for further information on how to buy your tickets.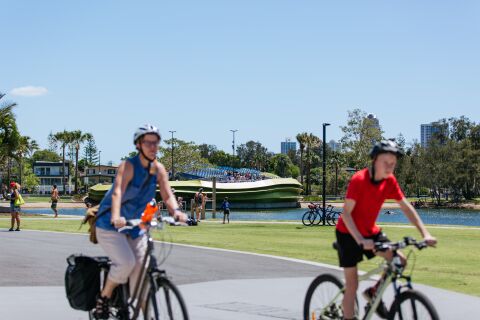 Walk, Ride or Skate
Walk, cycle, scoot or skate here - the HOTA Green Bridge connects us to Chevron Island for easy access. The City of Gold Coast also has e-bikes available for hire throughout the City.
#Private Travel
Travel like an A-Lister, hail a Taxi or take a Ridesharing Service
Come to HOTA in style. Try out one of our premium sedans, vans or minibuses and see the difference of a personal driver service. Book today with Black Diamond Transfers and experience superior service.
Taxis on the Gold Coast can be hailed from the kerb on the street or engaged at designated taxi ranks. Gold Coast Cabs can be booked directly on 131 008 or via the Gold Coast Cabs website.
A designated set-down and pick-up area is located in the porte-cochère out the front of HOTA.
Black Diamond Transfers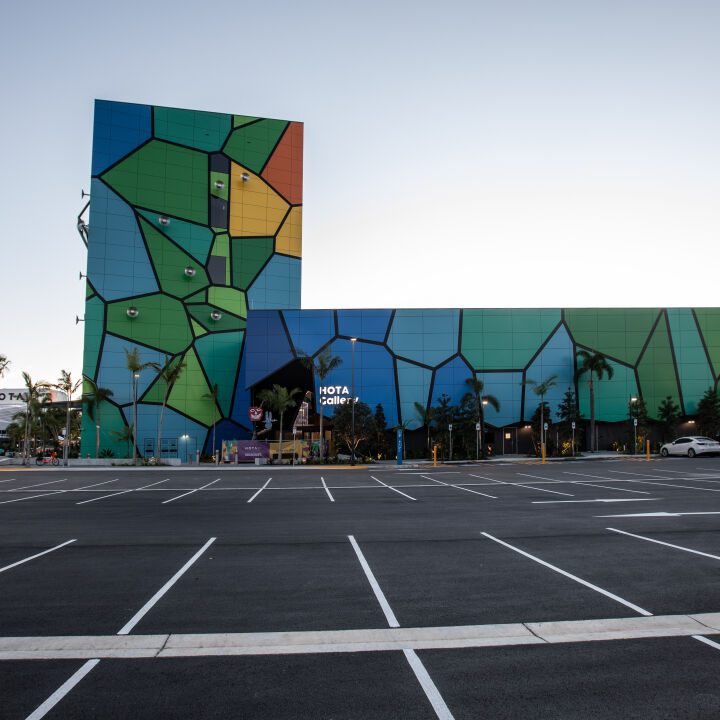 Active travel & Parking
Parking, including wheelchair accessible parking, is available but limited. You can park at HOTA for up to four hours free of charge. If you're staying with us longer than four hours, payment can be made via a parking machine onsite or via the EasyPark Mobile App. Parking is managed by City of Gold Coast (1300 734 070).

We highly recommend active travel if you live nearby - it's a chance to enjoy the Gold Coast weather.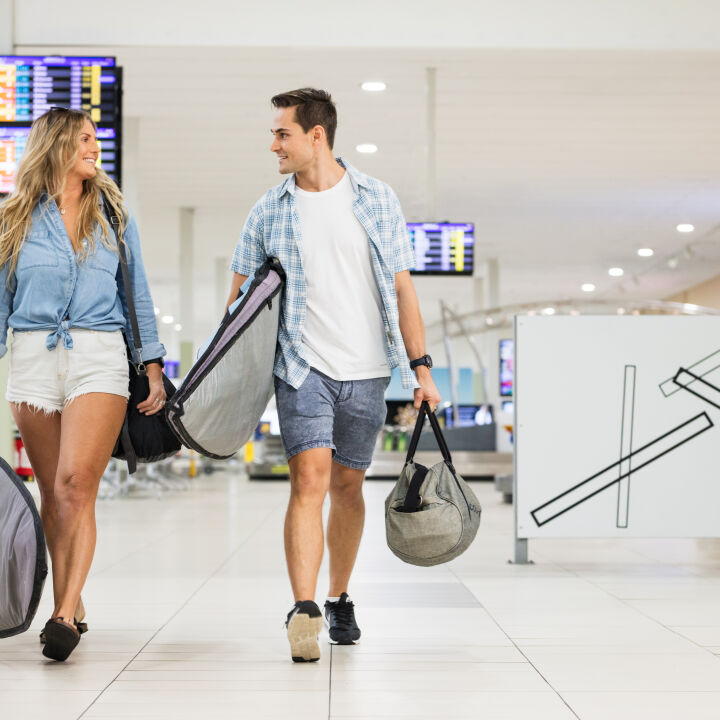 Travelling around the Gold Coast
If you're a visitor to the Gold Coast, you can purchase a Go Explore Card - $10 a day for unlimited travel across the Gold Coast (as well as Brisbane and the Sunshine Coast).

If you're travelling between HOTA and the Gold Coast Airport, consider ride share, taxi, or public transport options.
Subscribe now for Art in your inbox
News, special offers, events, competitions, and arts & culture updates on the Gold Coast. All the good stuff.