Another month, another suspiciously bare calendar looking for its fill.
Luckily for you, HOTA is home to epic comedy, cinematic specials, and enough music to keep you going until our next playlist drops.
For now...
Go back in time with Johnny Cash, catch some giggles with GC Laughs Festival and bring your Spotify Wrapped to life with Benee.
Oh and those are just some highlights. There's still plenty to discover, explore and experience at HOTA's March Madness.
Live acts are blowing out the calendar with music making a comeback in 2022. Flowing on from the tidal wave left by Ocean Alley, young stars, jazz and blues, percussion perfection and award-winning deep cuts are taking the stages of HOTA.
Beat the first mid-week hump with hands on drumming or swing into the night with Gold Coast Jazz and Blues.
Then finish the month strong with Benee (and her 7,000,000 monthly listeners) and celebrate Lloyd Spielgel's phenomenal album with a trip down to the Basement.
We've been shouting about the return of GC Laughs Festival for a fourth year at HOTA. One week of big names, big laughs, and.... I don't know, it's just massive, alright?
Support our ArtKeeper Artist Dani Cabs and support his show Poncho: Keep it Up! Created onsite at HOTA and heading on to Melbourne Comedy Festival next. See it first this month!
Then catch those funny blokes that are always on TV, Peter Helliar and Dave Hughes.
Get amongst HOTA Collects, explore Dumping Dreams and find your next artistic adventure at HOTA Gallery.
Full of local, national and international names, discover the rule breakers, standard makers and all around artistic legends calling the City Collection home.
Psssssttt... big announcements are coming, so sign-up to our mailing list to be the first in the know.
Get down, dirty and creative with a mix of workshops and ArtLabs at your disposal.
Find your passion, pick-up some skills or get that artistic outlet you've been searching for and see what you can make.
Start crafting something weird and wonderful or leave with more questions than answers - either way you have our full support.
Escape to HOTA Cinema with a fresh wave of special screenings that will fly you to Vienna, take you below the waves and give you that small taste of Hollywood we all crave.
Take a seat, grab some popcorn and catch the latest from HOTA Cinema.
#Big Ideas and Conversations
A Better Future for All is returning for a year of big yarns and discussion on the topics affecting everyday Australians.
Best part? You can stream past events anytime, any place. Never miss another night of conversation again.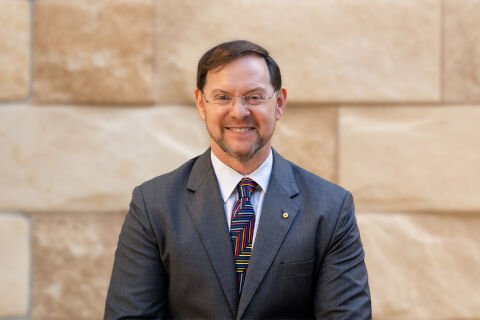 In conversation with Kerry O'Brien
An option for all tastes, find a feast at Palette, The Exhibitionist Bar of HOTA Café. No matter your desire, we have the perfect place to fill your cravings.
Start planning ahead and add some big names, big sounds, and big experiences to your calendar. Here's a few things to add to your list.
Art in your inbox
Get the best of HOTA delivered straight to your inbox.