HOTA Collects: Collide
Maverick Minds
Open Daily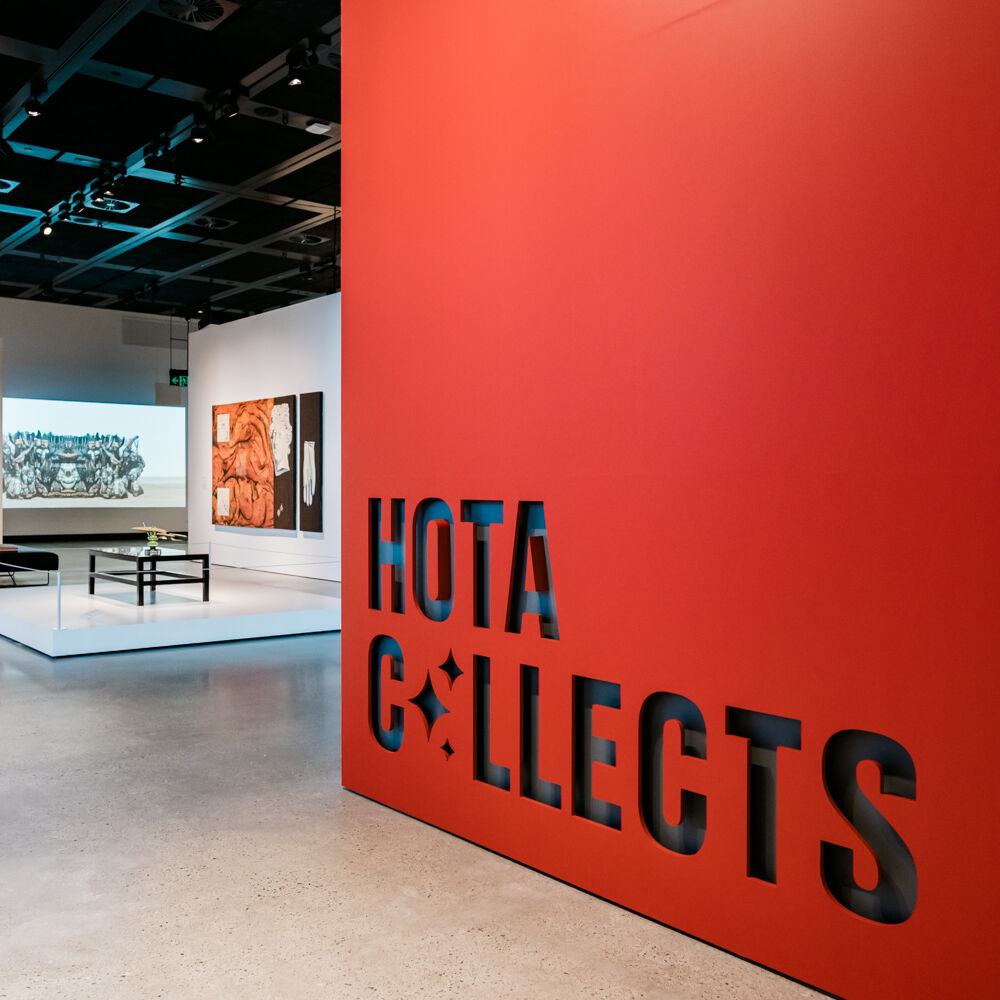 Gallery 4
Uncovering new perspectives is unavoidable in this collision of artists, materials, ideas and aesthetics.
Collide probes the artistic vanguard, provocateurs and mavericks at the forefront of contemporary art. Drawn from HOTA's collection, renowned Australian artists respond to popular culture and social and political conscience to challenge perceptions and long-held ideas.
Explore themes of identity, counterculture, feminism alongside superpowered personas and imagined scenes. Collide is unpredictable and unified in its intensity of works as an eclectic tale of desire, interrogation and wit.
HOTA has received grant funding from the Australian Government, under the Recovery for Regional Tourism program administered by Austrade to support this program.
Dates
Open Daily
Ages
All Ages
To keep everyone safe while at HOTA we have a COVID Safe plan. Please make sure you keep up to date with Queensland Government guidelines at health.qld.gov.au.
View FAQs