Wayfinder
by Dancenorth
Fri 26 Jul 2024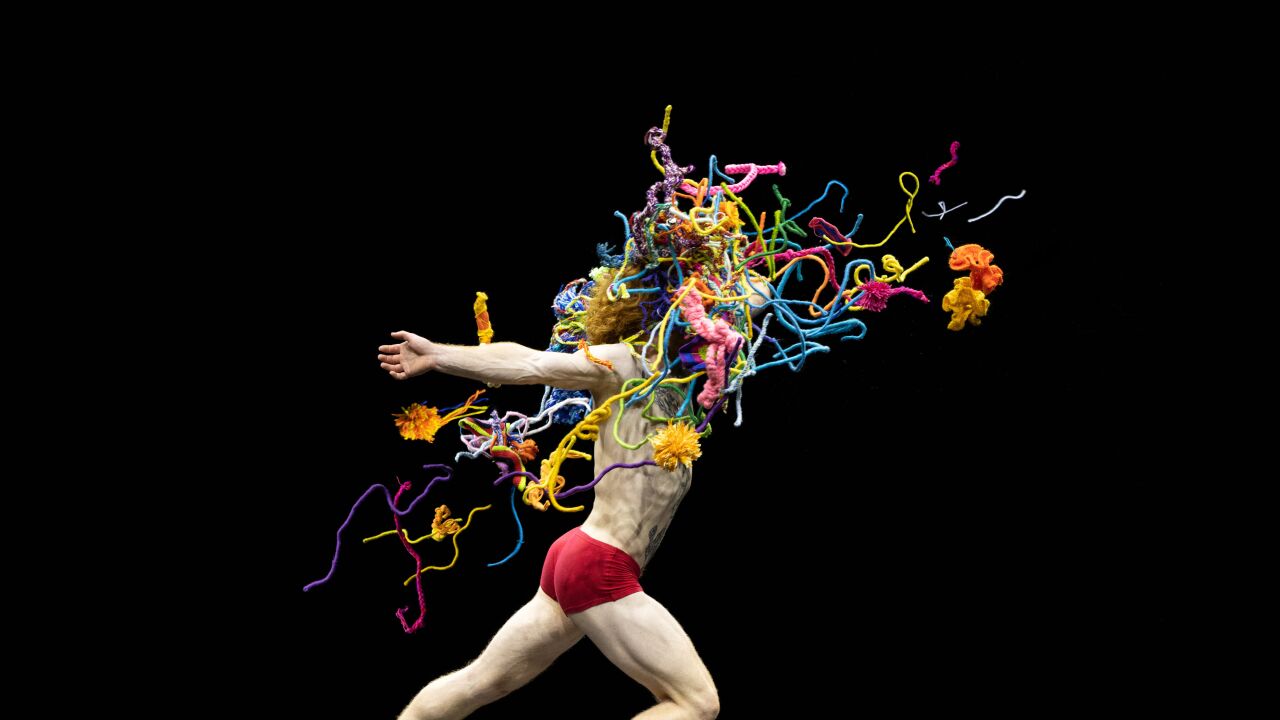 Wayfinder
Wayfinder is a gathering of heart.
Physical exuberance, sonic resonance, and collective exhilaration explode onto stage in a kaleidoscopic fusion of dance, music, and visual art.
Directed by Amber Haines and Kyle Page, Dancenorth Australia joins forces with three-time Grammy nominated Australian band Hiatus Kaiyote and sound artist Byron J. Scullin to create a soaring composition evoking pleasure and possibility. An undulating sound sculpture condenses and expands this scintillating score, immersing audiences in a new sonic dimension. Japanese-Australian visual artist Hiromi Tango offers her joyful, heart-expanding artwork to both the stage design and costumes for this sublime new performance, featuring lighting design by Niklas Pajanti.
Speaking to our sensorial nature, Wayfinder reminds us of a state of being that transcends the words that have come to define us. Navigating bigger and more ancient reference points, Wayfinder recognises connection as the central axis of the universe. By the stars, the waves, and the sun, we find our way.
A summoning of collective awe and wonder, Wayfinder is a tonic for the times.
'Transcendental.... The hit of the festival...'
'a celebration of heart, body, connection and community'
Phil Brown, The Courier Mail
Links to Curriculum:
General Dance 11-12
Unit 1: Moving Bodies, Unit 2: Moving Statements, and Unit 4: Moving my Way.
Dance in Practise 11-12
Unit B: Health, Unit C: Industry
The Arts in Practice
Unit A: Issues, Unit C: Clients, and Unit D: Showcase
The Arts: Dance 7-10
Exploring and Responding, Developing Practices and Skills
General Capabilities: Critical and Creative Thinking, Personal and Social Capability, Literacy, Numeracy, Intercultural Understanding.
Concept, Direction and Choreography: Amber Haines and Kyle Page
Lighting Design: Niklas Pajanti
Composition: HiatusKaiyote
Sound Art and Design: Byron J. Scullin
Sound Sculpture Design, Construction, and Implementation: Robert Larsen and Nicholas Roux
Visual Design: Hiromi Tango
Design Associate: Chloe Greaves
Design Assistant: Jeanette Hutchinson
Polyrhythm Consultant: Naomi Jean
Performers/Choreographers: Marlo Benjamin, Sabine Crompton-Ward, Tiana Lung, Damian Meredith, Darci O'Rourke, Tara Jade Samaya, Felix Sampson, Michael Smit
Subscribe now for Art in your inbox
News, special offers, events, competitions, and arts & culture updates on the Gold Coast. All the good stuff.