MAUI
By Fresh Movement Arts and Freshman's Dance Crew
Fri 23 - Sat 24 Aug 2024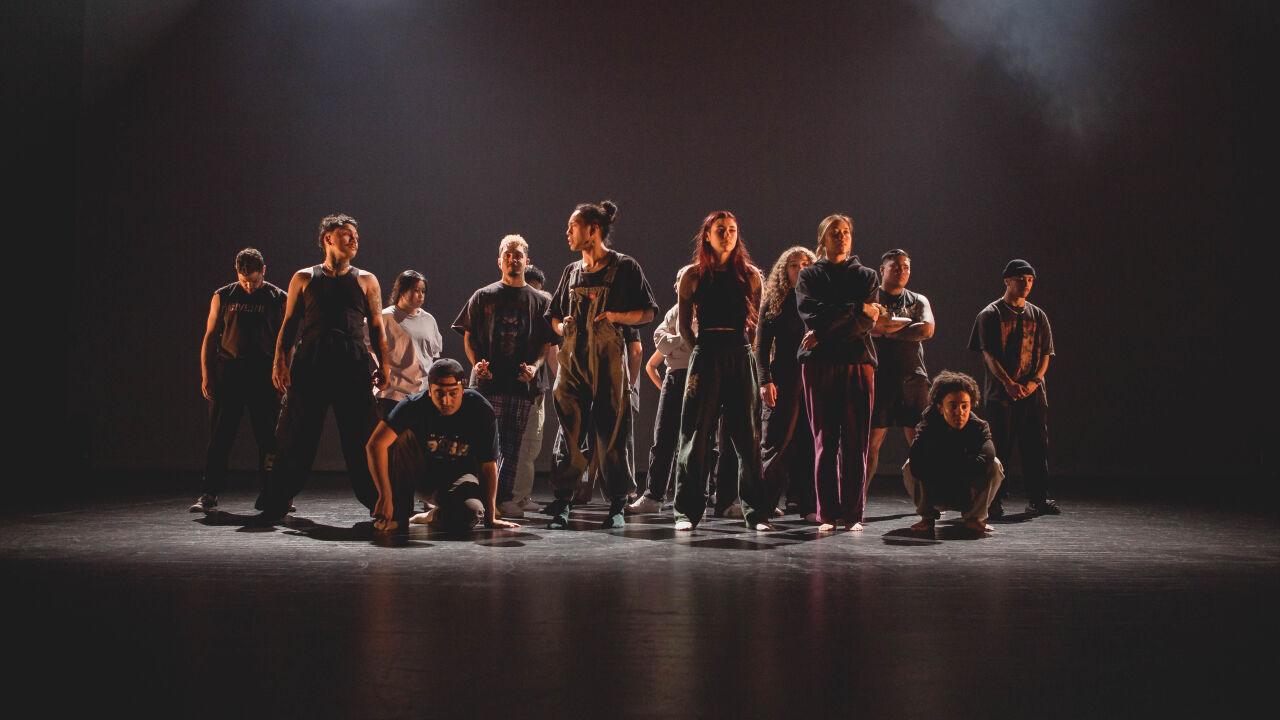 MAUI
Māui is a dance theatre work that breaks down the characteristics of the Pacific demi-god and dives into the many tales of Māui. Beautiful animation serves to push the narrative forward and energetic dancing, live music and spoken word carries the energy from scene to scene.
Māui opens with the story of Pacific migration and the stories, myths and legends travelled throughout the Pacific, as our mighty Pacific warriors conquered the largest of all the oceans.
From there, the story is told in chapters, with each scene highlighting a tale of Māui and a characteristic shown through his adventures.
Each chapter has a different tone and uses different crafts to paint the picture of Māui with vivid and beautiful animation being used to push the narrative forward.
Māui is an inspiring, thought provoking and energetic theatre work that is designed to engage young people into the theatre and the wider arts sphere.
Please complete the below form to inquire about experiencing HOTA Theatre Education Programs.
School Bookings
Subscribe now for Art in your inbox
News, special offers, events, competitions, and arts & culture updates on the Gold Coast. All the good stuff.