You Are A Doughnut
By That Science Gang
Thu 6 - Fri 7 Jun 2024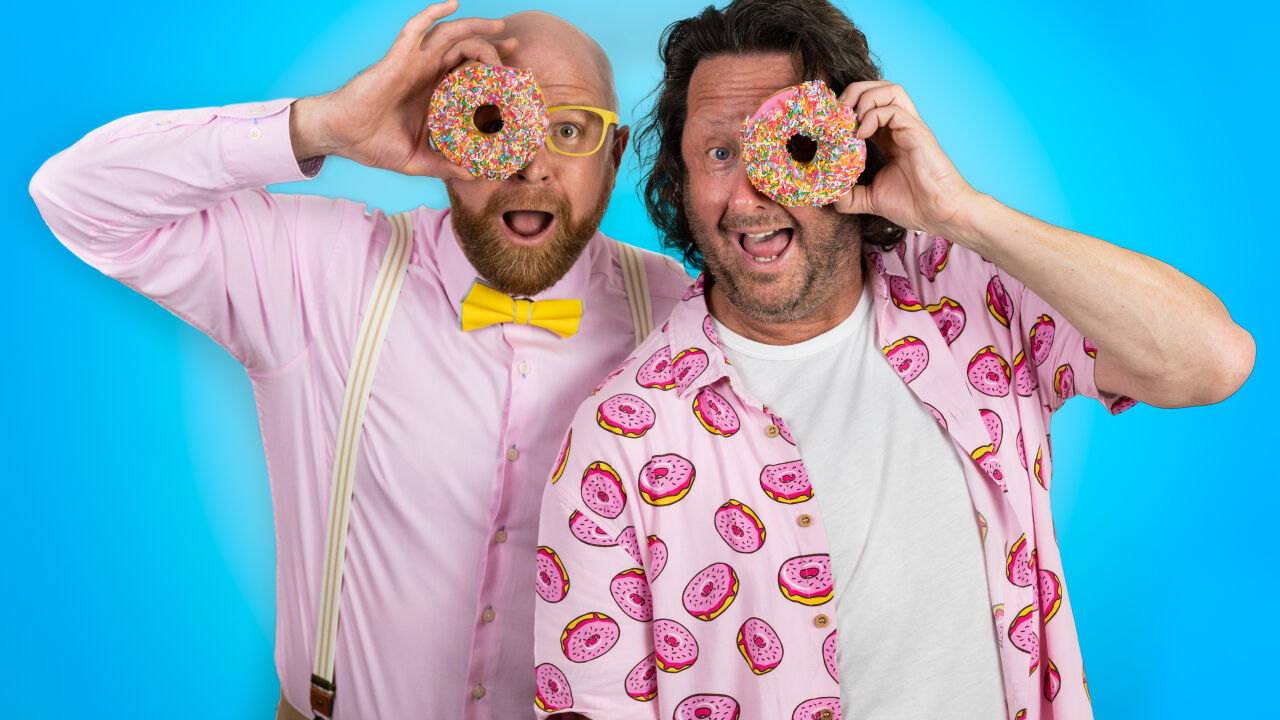 You Are A Doughnut
From the creators of The Alphabet of Awesome Science comes a brand-new multi-award winning family show…  You are a doughnut! 
It's true! YOU are a great big fleshy lump with a remarkable hole running all the way through your middle - your digestive system. 
Join biology teachers Oesoph A. Gus and Dewey Dean as they embark upon an utterly brilliant all- singing, all-dancing (and all-clowning) exploration of every twisting tube and remarkable organ- featuring sketches, songs, and sensational science.
Along the way, you'll encounter a frenzy of enzyme powered ping pong balls, sing along with a rainbow collection of poop puppets, and witness the weirdest poetry performance you've ever seen. 
Recommended ages 5-12.
AUSLAN INTERPRETATION: The performance at 10am on Thu 6 June will be Auslan Interpreted. Please select the Auslan reserved seats when purchasing your tickets. If you require any assistance please contact Box Office on (07) 5588 4000 or email boxoffice@hota.com.au.

Links to Curriculum:
Science 1-4: Pose investigable questions to identify patterns and test relationships and make reasoned predictions.

The Arts 1-6: Drama
Explore ways to combine the elements of drama to communicate ideas, perspectives and/or meaning in improvisations, devised drama and/or scripted drama.
Health and Physical Education 1-6
Personal, Social and Community Health, Identities and change, making healthy and safe choices.
General Capabilities: Critical and Creative Thinking, Personal and Social capability.
Dates
Thu 6 - Fri 7 Jun 2024
Where
Lakeside Room
Warnings
Performance contains haze effects.
Duration
1 hr
Tickets
Adult $25
Child $25
Senior/ Pensioner $25
Student $25
HOTA Members $21.50
HOTA Artists & Teachers Pass holders $18
Student Groups (6+) $22
Times
Please complete the below form to inquire about experiencing HOTA Theatre Education Programs.
School Bookings
Subscribe now for Art in your inbox
News, special offers, events, competitions, and arts & culture updates on the Gold Coast. All the good stuff.