Theatre
Recommended Ages 14+
Education
Auslan
FOURTEEN
Adapted by Shake & Stir Theatre Co with Shannon Molloy
Fri 2 Aug 2024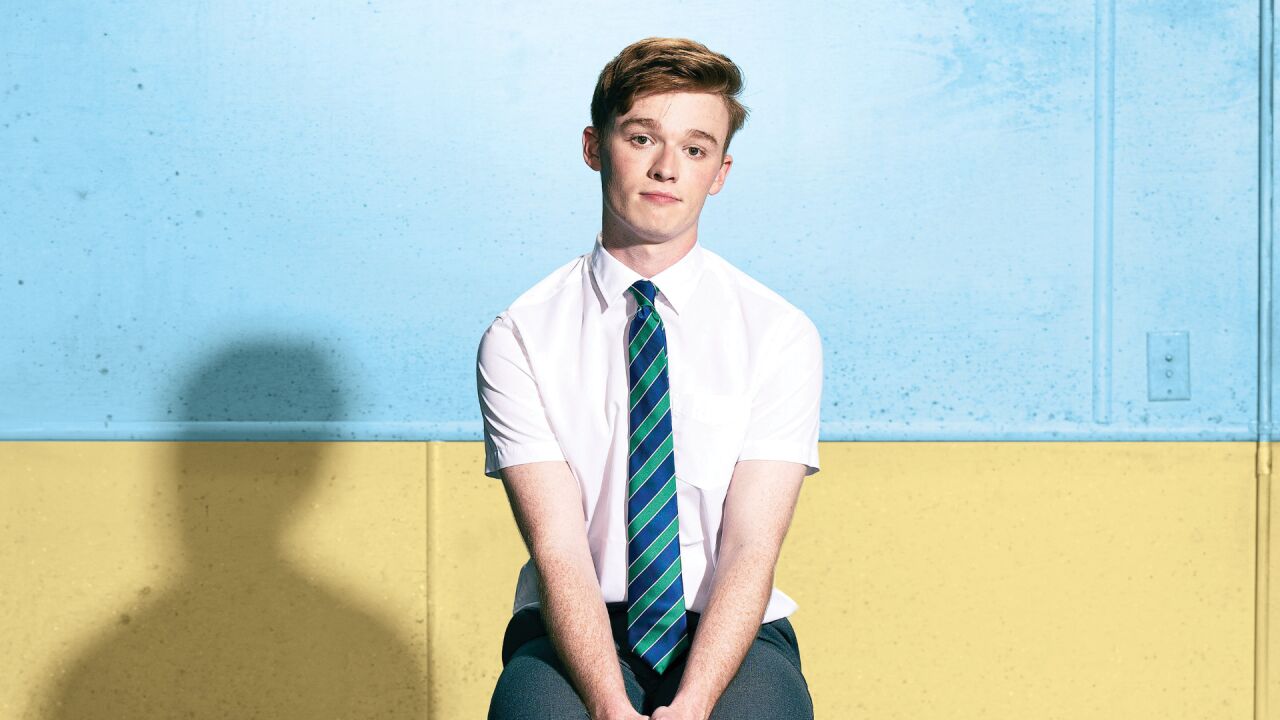 FOURTEEN
The year is 1999 and Shannon has a secret.
Shannon Molloy is a year 9 student at an all-boys rugby-mad Catholic school in regional Queensland, with a secret that no one can ever find out. Shannon is gay.
Based on the best-selling memoir by award-winning journalist Shannon Molloy, Fourteen is the inspirational true story of growing up gay in central Queensland, transformed into a powerful must-see theatre production by nationally acclaimed Shake & Stir Theatre Co.
Set to a nostalgic mixtape of 90s bangers from all your faves, from Shania Twain to The Spice Girls, Fourteen addresses the trials and tribulations of growing up with honesty, humour, and heart. Equal parts uplifting and heart wrenching, we follow Shannon in a year of self-discovery set amidst a backdrop of torment, bullying and betrayal – not just at the hands of his peers, but by the adults who were meant to protect him.
This moving coming-of-age memoir about adversity and tragedy is also a story of resilience, hope and hilarity – thanks to the love of a group of close-knit friends, a fiercely protective family, an extraordinary mother and... S Club 7.
So press play on your discman, lose yourself in a pumping 90s pop remix and take a technicoloured trip back to your teens.
This is Fourteen..
★ ★★★★ 'The perfect night at the theatre.' Broadway World
'Funny, sad and true, this is a play that will foster conversation, and save lives.' The Australian
AUSLAN INTERPRETATION: The performance at 7.30pm will be Auslan Interpreted, select the Auslan reserved seats when purchasing your tickets. If you require assistant, please contact Box Office on (07) 5588 4000 or email boxoffice@hota.com.au.
Join us for a Teacher's Connect Night.
Links to Curriculum
General Drama 11-12:
Unit 1 Share, Unit 2 Reflect, Unit 3: Challenge, Unit 4: Transform.
Drama in Practise 11-12:
Unit A: Collaboration, Unit C: Contemporary, Unit D: Commentary
General English:
Unit 1: Perspectives and Texts, Unit 2: Texts and Culture, Unit 3: Textual Connections
Essential English:
Unit 2: Texts and Human Experience
General Capabilities: Critical and Creative Thinking, Ethical Understanding, Personal and Social Capability.
Dates
Fri 2 Aug 2024
Where
Theatre 1
Ages
Recommended Ages 14+
Warnings
Performance contains haze effects, adult themes and coarse language.
Duration
1 hr and 40 mins
Tickets
Adult $48
Child $26
Seniors/ Pensioner $42
Student $26
HOTA Artist & Teachers Pass Holders $36
HOTA Member $41
Student Groups (6+) $21
Times
Please complete the below form to inquire about experiencing HOTA Theatre Education Programs.
School Bookings
Subscribe now for Art in your inbox
News, special offers, events, competitions, and arts & culture updates on the Gold Coast. All the good stuff.