Agapi & Other Kinds of Love
by Luka Lesson
Thu 15 Feb 2024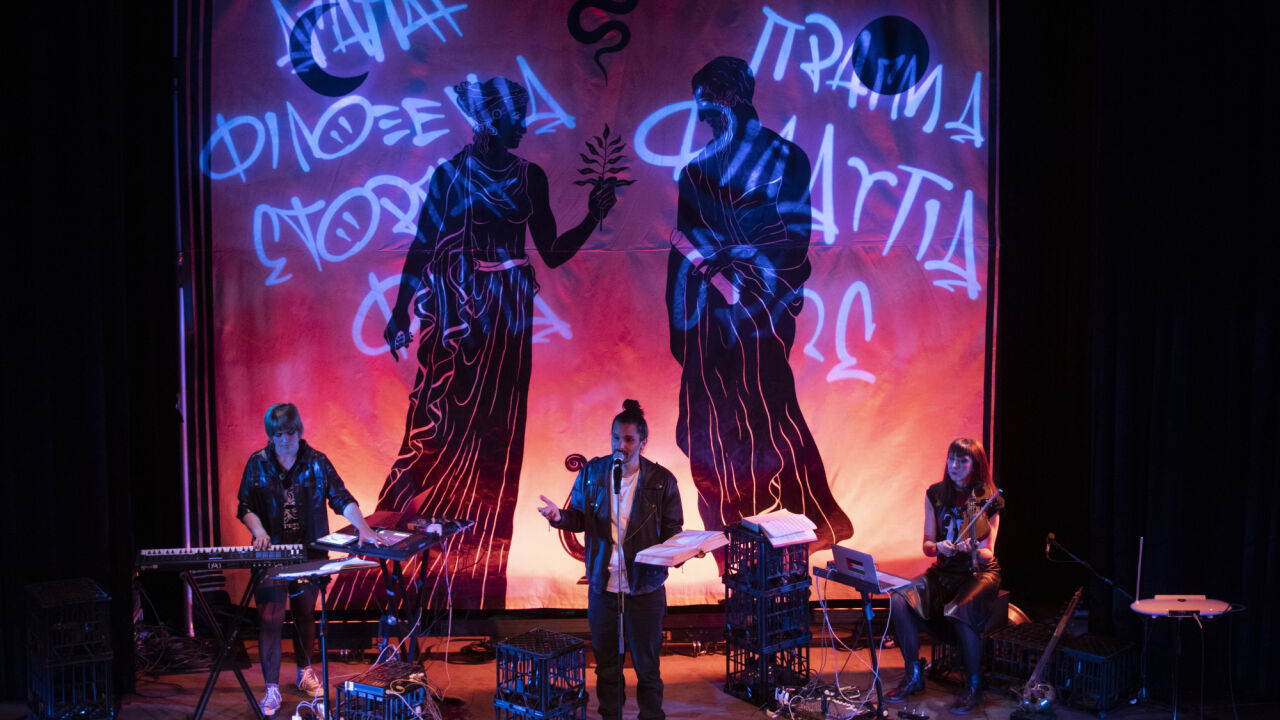 Agapi & Other Kinds of Love
In Agapi & Other Kinds of Love, Greek-Australian poet Luka Lesson draws on his heritage to search unflinchingly for the meanings of love of Ancient Greece.  
Luka's reputation as one of Australia's best storytellers shines as he then takes us on a journey through the kinds of love: Eros, Filia, Filoxenia, Philautia, Storgi, Pragma and the ultimate: Agapi.  
Equal parts rap concert, poetic musical and classical history lesson, Agapi & Other Kinds of Love shows us how love prevails despite the trials and tribulations of the ages. 
'What stunned me was the use of contemporary in a traditional storytelling mode. The best part was the way modern and ancient/traditional influences collided into a glorious spectacle of story, song, colour and sound. Simply magical.'
Links to Curriculum:
General English 11-12
Unit 1: Perspective and Texts, and Unit 2: Textual Connections.
Ancient History 11-12
Unit 2: Personalities in their times, and Unit 3: Reconstructing the Ancient World.
General Music 11-12
Unit 2: Identities, and Unit 4: Narratives
Music In Practise 11-12
Unit B: The Cutting Edge
The Arts: Music 9-10
Exploring and Responding
General Capabilities: Critical and Creative Thinking, Personal and Social Capability, Literacy, Intercultural Understanding.
Credit Notes:
Writer & Performer: Luka Lesson
Music Composer: James Humberstone
Producer: Vyvienne Abla
Co-Directors: Sam Foster & Luka Lesson
Lighting Designer: Laura Jade
Originally commissioned by La Boite Theatre, Bleach* Festival and the National Museum of Australia

Please complete the below form to inquire about experiencing HOTA Theatre Education Programs.
School Bookings
Subscribe now for Art in your inbox
News, special offers, events, competitions, and arts & culture updates on the Gold Coast. All the good stuff.