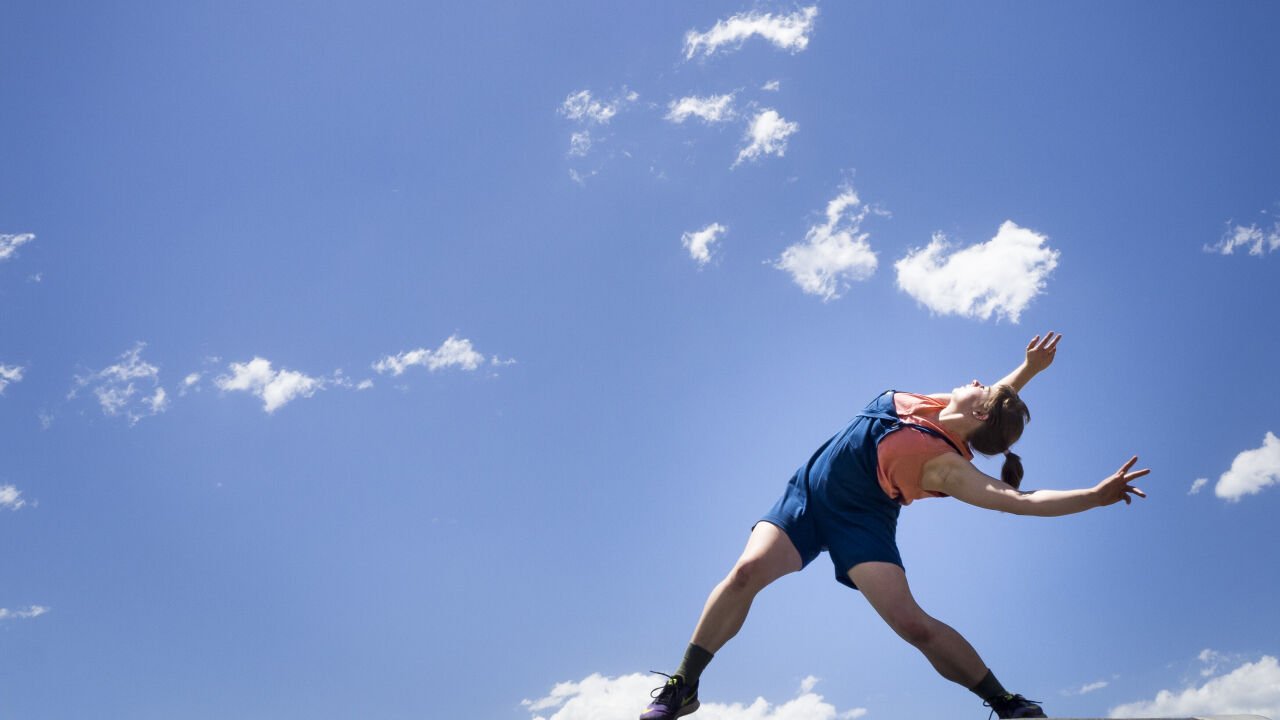 HOTA is becoming a hub of dance and new works this May when our Home Company Supercell: Festival of Contemporary Dance hosts their inaugural Makers Program, which offers up two weeks of creative development and residency support for artists, including workshops, conversations and networking opportunities, all of which culminates in a two-day Mini Fest.
There will be over 90 artists from across Australia descending on the Gold Coast to create 17 new works during the residency, creating work in HOTA's many venues and spaces, including by the lake and in the parklands.
'Supercell is proudly Queensland with national and international ties, and we're honoured to call the Gold Coast our new home base' says Supercell director Kate Usher, who has relocated the company from Brisbane in 2021.
'Supercell and HOTA are aligned in our values to dream big, to place audiences at the heart of our work, and to champion the exquisite, the experimental and the long tendrils of interconnected practice that dance and community embrace.'
Kate continues: 'Supercell 2021 is generating the future of creative practice, embodying all things sematic, movement, dance, circus, and performance. This is contemporary dance.'
Artists workshopping new ideas at HOTA include locals Kate Harman from The Farm, Thomas E.S. Kelly from Karul Projects; Daniele Constance; and Gogi Dance Collective, plus Larissa McGowan and Nick Waterman in collaboration with pop singer Megan Washington; Dancenorth, Chunky Move, Restless Dance Theatre, , Amy Zhang, Gabriel Comerford and Kayah Guenther, and more from around the country.
Internationally renowned dancer and choreographer Meryl Tankard will serve as provocateur to the artists in residence.
'Australia has a rich history of creating ambitious, dynamic and boundary breaking dance across the country', said Meryl.
'Now as we look to the future of our artform, and the audiences we create work for, Supercell has positioned itself as a destination festival within the fresh creativity and warm embrace of Australia's fastest growing regional city, the Gold Coast.'
From 21-22 May, audiences can get a glimpse of what's been created in a series of showings from the artists.
'We're throwing the doors of dance making open and inviting the public in,' welcomes Kate.
The full program, including tickets to the Mini Fest, will go on sale soon.
In the meantime, be sure to follow Supercell on Facebook or Instagram to stay up to date.
MAKERS PROGRAM ARTISTS
Amrita Hepi | RINSE (VIC)
Amy Zhang | Cool Asian Mum's Guide-to-Life (NSW)
Australian Dance Party & Gogi Dance Collective | a-bridging-place (ACT & QLD)
Chunky Move & Restless Dance Theatre | Rewards for the Tribe (VIC & SA)
Dancenorth | Underview (QLD)
Danielle Constance | Looks Like A Tourist (QLD)
Drea Choreo x Dance Masala | ITEM (QLD)
Elle Evangelista | COME KNIT THE SUN DOWN (NSW)
Emma-June Curik and Artists | Sleep Study (QLD)
GUTS DANCE x Ashleigh Musk | SUB (QLD & NT)
Karul Projects (QLD)
Kate Harman | This Ain't No Pussy Show (QLD)
Kayah Guenther & Gabriel Comerford for Makeshift Dance Collective | The Dance of the Gentle Warrior (TAS & NSW)
Larissa McGowan and Megan Washington | SHADOW SIDE (SA & NSW)
Nadia Milford & Ruby Donohoe | Let Me Sell You (It's Your Burial) (QLD)
NUDO | Yasim Coronado Veranes & Erika Goldsmith | FE (QLD)
Prue Lang | SOLO (working title) (VIC)


Image credit: Ivan Trigo Miras.

Art in your inbox
Get the best of HOTA delivered straight to your inbox.