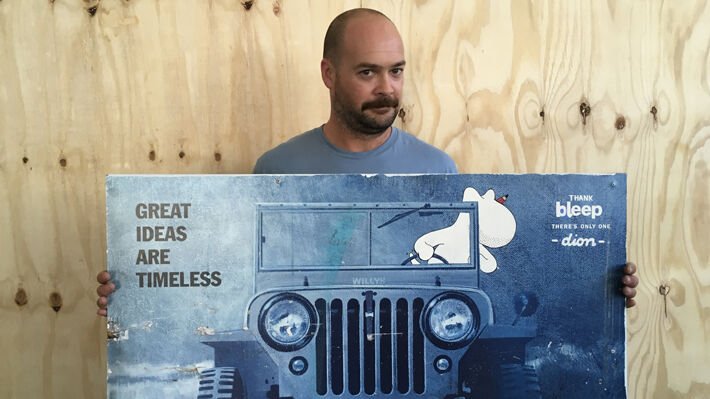 Local artists mean the world to us. And when times are tough, we've got their back.
Our doors may be closed just now, but that's not going to stop us sharing great performances, art and other things we think are interesting. The only difference is you'll now see it online. From us to you, wherever you are.
We created our Rage Against the (V)irus fund in record time to help keep artists working (and getting paid) in these uncertain times. You can read all about it here, but in a nutshell we're offering up a thousand bucks for ideas that can be turned into online outcomes, in a week or less.

Yes, it's quick, it doesn't have to be perfect and it might get a little messy, but this is what we live for. It's pure creativity, unleashed and unbound by expectations.
We've been blown away to receive more than 100 eligible applications so far, and they keep on coming. The creativity and ideas we've received have been wide-ranging and diverse – we're talking comedy, dance workshops, animations, experimental music, song writing hacks, fine art and conversation, ezine's, photography, podcasts and more.
So each week for the next 7 weeks we'll be announcing the artists that are raging against the virus (with a little help from us).
This week we're supporting the following line-up of extraordinary local artists:
Tim Baker
Kylie Chan
Scott French (Lovestreet Studios)
Eddie Ray
Matthew Gray
Jay Jermyn
John Kaye
Thomas E. S. Kelly (Karul Projects)
Sapodia Lindley
Dion Parker
Amy John Roberts
Pru Wilson
We'll start rolling out their work very soon on our website and social channels so watch this space. We can't wait to see what they come up with!
Get ready to settle in, wherever you are, and enjoy new works from this very fine line-up of Gold Coast talent.
Local artist? We want you.
It's not too late to Rage with us. Apply for Rage Against the (V)irus funding before Fri 15 May and we'll help get your ideas out there. All the details and the FAQS are right
Image credit: Dion Parker with original artwork. Photo by Natalie Popovski.
Art in your inbox
Get the best of HOTA delivered straight to your inbox.