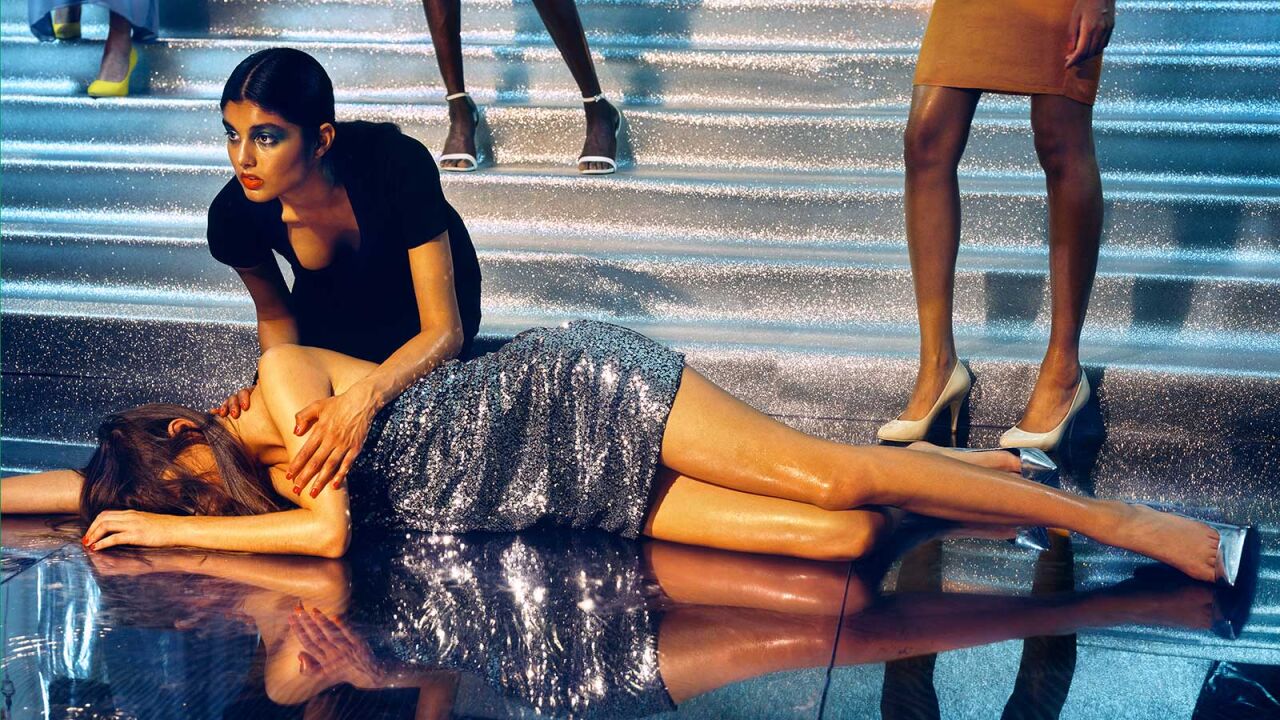 Sarah Lewis, Public Program Coordinator talks about Broken Model by Darren Sylvester, a thought-provoking photograph in the City Collection.
'My job here is to interpret art into social experiences; in the hope that we can use art to find meaning and connection with the world around us. The trouble with this photograph though; it looks like it is a social experience that has been turned into art – or is it?
'I can see a fallen model has trickled from her silvery stilettos onto the bottom of the stairs. This glittery star has fallen during a fashion show. The frozen concern of her confused rescuer captured in a moment by the Australian artist Darren Sylvester. But what makes this art?

'Isn't this just a paparazzi shot – something that could be in a page three of New Idea or Woman's Day?
'The magic of images like those we see on TV or magazines is in our suspension of disbelief to produce the illusion of "reality". But are we smart enough to tell the difference? This is what I love about this work – we can't tell if it is a real moment or not, but this image reflects a truth about our culture.'
'But how does it blur the boundaries of reality and fiction?
'Spoiler alert: This seemingly candid photographed moment is a complete fabrication created by the artist. Broken Model re-enacts a real moment in time that was also fabricated. The shock of the fall was a hoax, designed by Jean -Paul Gautier for comedic effect during his final runway show.
'The re-enactment here uses the theatrics of the hoax for artistic effect – he didn't tell the model, hired to "rescue" her.
'Her shock is real, but the scenario is not. Is this how we now live?'
Image credit:
Darren Sylvester, Broken Model, 2016. Lightjet print Collection, Gallery at HOTA. Acquired from the Josephine Ulrick & Win Schubert Photography Award 2017. Image courtesy of the artist and Sullivan+Strumpf.
Art in your inbox
Get the best of HOTA delivered straight to your inbox.