With less than two months remaining until the new HOTA Gallery opens, we're taking the time to celebrate the artists bringing to life the first major exhibition, Solid Gold: Artists in Paradise.
The talented curators at the HOTA Gallery have found the common thread that weaves together our artists, despite their individuality in expression, artform, and platform.
Head and Heart will introduce the artists who entwine emotion, vulnerability, cultural histories, and personal healing into their work. The varied mediums and outputs are connected by a common purpose and are exemplify the many ways we can communicate complicated thoughts and topics.
Hiromi Tango
Hiromi Tango is a Japanese-Australian artist whose work spans various mediums, including sculpture, drawings, photography, installation, and performance. As an artist, she is dedicated to generating healing conversations through arts engagement. Over recent years, Tango's practice has becoming increasingly focused on neuroscientific concepts, posing questions around neuroplasticity, empathy, and epigenetics.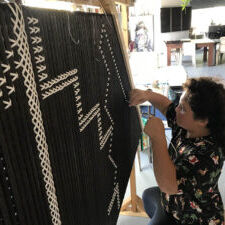 Whatu Manawa
Whatu Manawa Collective's beginning involved the crossing of many paths. Founded in 2012, the roopu came together to celebrate the crafting practices of their Maori and Pacific Islander cultures. Recognising the interest in their work they sought to utilise their platform to bring their culturally significant craft to a wider audience.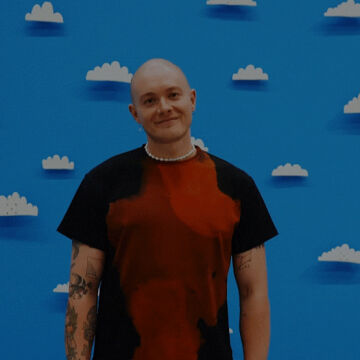 Samuel Leighton-Dore
A writer and multidisciplinary artist based on the Gold Coast, Samuel Leighton-Dore produces works spanning ceramics, LED neon, illustration, animation, and painting. His special interest in mental health and masculinity has driven his artwork to find cheekily creative avenues to address the complex, multifaceted issues prevalent in Australian society.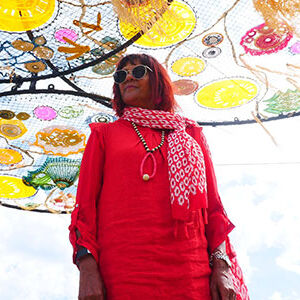 Lisa Sorbie Martin
Lisa Sorbie Martin is an artist and designer, creating visual art, textile design, wearable art, ceramics, and public installations. Drawing her passion and inspiration from her family, faith, culture, and the magnificent world we inhabit, her work combines her culture and creativity to produce and tell stories for all communities.
#Artist Insights: Quick Bites from Samuel Leighton-Dore and Hiromi Tango
Samuel Leighton-Dore
How did you begin your creative exploration of topics like masculinity, vulnerability, and emotion? Was there a particular experience that motivated you or was it an organic journey?
I've always been a highly sensitive and emotional person, so I guess it's felt like a natural process for me to gradually begin unpicking some of these big themes which have played such a role in my life so far. My creative work is how I understand my place in the world, so I'm inclined to make work about my experiences. While there wasn't a particular inciting incident, being in therapy and getting sober have given me lots of material to work with. In general, I think vulnerability is a good place to start when trying to produce something which connects with an audience - the whole 'if you want to make it universal, make it personal' thing.
Cloud Drive is something I'm personally very excited to experience, what do you hope is the lasting impact of the installation?
I'm hoping Cloud Drive will serve as a gentle reminder of our shared human experience, while prompting reflection on how and why we connect with others. The fact that the work is participatory and something you can spend time with, moving from cloud to cloud, reading messages from members of the public... I'm hoping it will leave people feeling less alone.

Are there any themes you've yet to tackle that you hope to explore in the future?
I feel like my work will always be anchored in themes of vulnerability and the human condition, but there are so many ways to frame and re-examine these ideas. In the future I'd love to make work focused on technology, celebrity culture, the pitfalls of new-age spirituality, and the news media.
What lasting impact do you hope audiences take from your work, New Now?

I hope that audiences are able to experience a sense of joy and transformation, that it makes them happy. The work is based on the neuroscience of mindfulness and wellness. I also hope that the space creates a sense of curiosity and wonder. I would especially like children to remember it as a happy space.
Do you have any suggestions for people who are hoping to start incorporating art/artistic engagement as a tool for their own personal healing? What are some ways they can start?
Firstly, I am not a health professional, so I can only share my experience and how it has helped me. I would like to encourage anyone who is going through a challenging time to work with health professionals. This remains an important part of my own journey.
I believe that arts engagement has an incredible healing aspect. It can be such a nurturing tool to reflect on life, engage with and discover your inner self. It can also help you to connect with others in poetic and subtle ways. I think sometimes when we start something new, we tend to overthink things. It is best to relax, go with the flow, and experiment without expecting any particular outcomes.
With regard to a personal healing journey, in my case, I find a secure safe and quiet space to slow down and acknowledge how I am feeling. Mindfulness, connecting with nature, and/or guided meditation helps me to relax and calm down. Then I am able to engage with artistic expression. I also take notes for reflection. Some key words or drawings keep coming back to me that develop into a theme. Journaling can be very helpful.
The busyness of life can make it difficult to secure the time and space to feel and heal. For me, art is the tool that enables me to connect with myself. And through art I am able to connect with others in a gentle and poetic way.
I encourage everyone to stay open and light-hearted rather than being too serious, as I believe that this helps us with our own personal healing journeys.
There are many artforms and ways to engage. Being open, curious, and playful are gentle ways to start to feel and heal.
Art in your inbox
Get the best of HOTA delivered straight to your inbox.