Image above: Design Museum, London

Sneakers Unboxed: Studio to Street arrives at HOTA Gallery on Sat 25 Nov, exploring the design and cultural journey of sneakers. Bradley talks us through sneaker culture, iconic designs and collaborations, and the future of sneakers.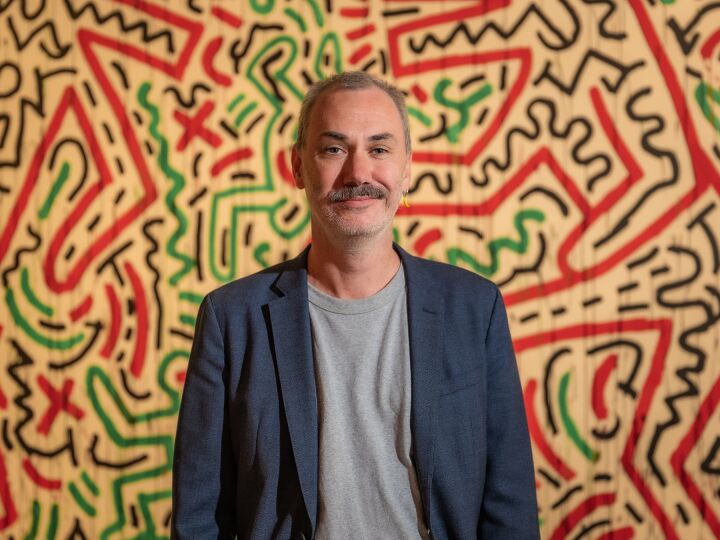 Bradley Vincent
Acting Director, Gallery and Visual Arts
Image: Risen Film
What is sneaker culture?
Sneaker culture crosses over so many different spheres. It's where design history meets social history, where sport meets fashion, where street culture meets luxury. And it's where and how these realms cross over that makes for such a rich and exciting world - a world that is explored in this Australian exclusive exhibition. There are so many intersecting histories and ideas at play.
There's ongoing debate about whether sneakers are art. What do you think?
We often talk about where design and art meet - and how the lines between these words can blur, or even disappear altogether. With sneakers, we're also throwing in all of these other worlds - sport, technological advancement, brand identities - so the blurred lines are all the more complicated and exciting. I don't think we need to think of sneakers as art, per se, to be fascinated about the way that all of these areas come together in the form of this universal object.
How have sneakers become as collectable as art?
At the end of the day, there is really a very small amount of Art collectors in the world. Sneakers democratises the idea of collecting. It's driven by popular culture, youth, the vibrancy and voice of a broader world. This energy has resulted in a mind-bogglingly large community of sneaker fans that spans the globe in ways that traditional art doesn't. From the outside, it's a whole secret seeming universe with its own language, protocols and experts. Bringing this world into the gallery is invigorating for HOTA and for the Gold Coast.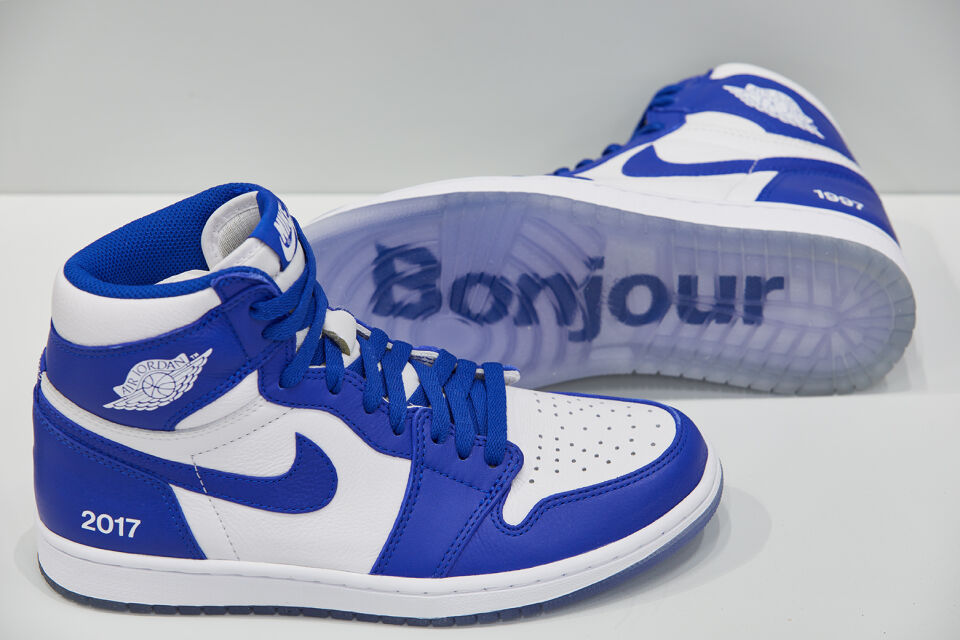 Image: Design Museum, London
Image: Design Museum, London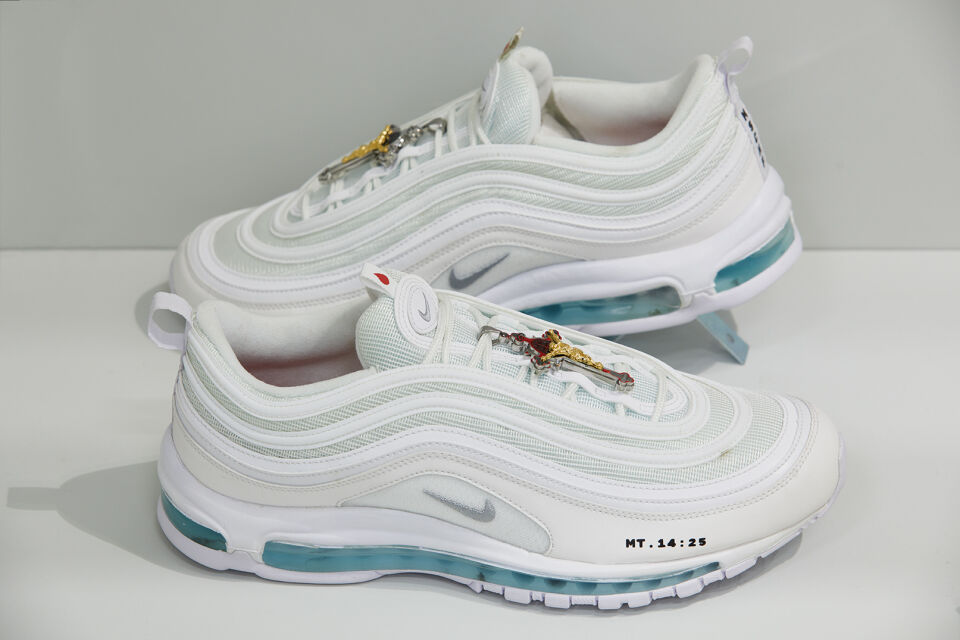 Image: Design Museum, London
Could you highlight some of the most iconic sneaker designs or collaborations that have left a significant mark on sneaker culture and art?
It really all starts with the Air Jordan 1's from 1985. They kickstarted the whole idea of design and sport collaborations. This opened the floodgates for collaborations that have extended into as many different arenas as you can imagine. From artist-designed sneakers, to collaborations with brands as diverse as Ben and Jerry's and Sherrin footballs. And iconic moments such as the self-lacing shoes in the movie Back to the Future.
How do you envision the future of sneakers as a form of art? Do you see any emerging trends or developments that could shape their artistic significance further?
The future of sneaker designs is bound up, as we all are, with the fate of the planet. Sustainability is a key focus of this exhibition as brands and manufacturers seek to limit their footprint and find new and more ecologically friendly means of manufacture. Good design is always mindful of its materials and their impact. When you are talking about manufacturing millions of pairs of sneakers across the world, this is increasingly important. From recycled sea plastics to exploration of re-growable materials such mushroom leather - sneaker brands are leading the way in eco-friendly innovation.
#Explore Sneakers Unboxed: Studio to Street
Want to find out what the hype is about? Grab your tickets to Sneakers Unboxed: Studio to Street to discover the footwear phenomenon that's shaken the world.
Subscribe now for Art in your inbox
News, special offers, events, competitions, and arts & culture updates on the Gold Coast. All the good stuff.