Archie 100: A Century of the Archibald Prize arrives at HOTA Gallery on Sat 15 Jul, celebrating 100 years of Australia's beloved portrait award.
We talked with the exhibition curator and curator of Australian and Pacific art at the Art Gallery of NSW, Natalie Wilson, to find out how you track down 100 years of portraits and why it's so special to bring Archie 100 to the Gold Coast.
Can you tell us about the process of selecting the works that are featured in Archie 100: A Century of the Archibald Prize?
The Archie 100 Project team spent nearly three years tracking down the 6000-plus Archibald Prize portraits from across the past one hundred years. This involved contacting hundreds of institutions across Australia and New Zealand - galleries, museums, schools, universities, hospitals, government bodies - and other international organisations, as well as private individuals, including artists, artists' estates, and the sitters or their families. Once we had a cache of approximately 1500 works, I was able to begin the process of selection, observing trends in both subjects depicted and stylistic tendencies across the decades. For example, the most prevalent subjects are self-portraits and portraits of other artists. To create an exhibition that was diverse, inclusive, and offered not only a history of portraiture in Australia since 1921 but also a glimpse of how Australian society has changed over the century, I set myself some 'ground rules' that guided my selection and helped establish the eleven themes seen in the exhibition.
How do you think the Archibald Prize has evolved over the past century, and how has that impacted the selection of works for this exhibition?
When the award was given to WB McInnes for the inaugural 1921 Archibald Prize, many Australian artists still clung fiercely to their academic training, producing highly finished portraits in the realist tradition. Interestingly, in the first decade of the prize, miniature portraits were highly praised, and many were included in the annual exhibitions. During the 1930s and 40s, the influence of Modernism on Australian art was reflected in Archibald portraits, as artists experimented with trends introduced from Europe, including Cubism, Surrealism and Expressionism. The battle between those who supported modern art and those who adhered to more traditional modes of representation, played out on the walls of the Archibald Prize when the 1943 award was given to William Dobell for his portrait of fellow artist Joshua Smith. The controversy surrounding the portrait - deemed a caricature by some - and the court case that followed, is the most dramatic in the prize's history. My ambition was to assemble a group of works that chronicled specific moments throughout the century of the prize, as well as more general observations about the nature of Australian art and society.
What themes or trends can visitors expect to see in this exhibition, and how do they reflect broader cultural trends in Australia?
The exhibition begins with a look at the man behind the competition, John Feltham Archibald, whose love of French culture led him to change his name to Jules François. Archibald was a champion of artists, employing many as illustrators at his Sydney newspaper The bulletin, and which led him to bequeath money to the Art Gallery of New South Wales for the establishment of an annual portrait prize. The first theme, 'Wielding the brush', presents ten self-portraits that encapsulate the multiplicity of approaches artists have taken when pondering their own reflection. The artist's gaze then turns towards those closest to them, to their families - siblings, partners, even in-laws - before focusing on those who understand best the creative impulse, their fellow artists. From there, discrete themes consider seminal moments in the prize's history, while others reflect upon ways societal norms have moved slowly but steadily towards inclusivity and diversity. For example, 'Recasting the gaze' directs our attention to the crucial role women have played in the Archibald Prize, with more than a third of all works painted by female artists, yet - up to 2023 - just 11 women out of 63 artists have won the award. 'The art world' shines a light on those whose patronage safeguarded portraiture in Australia, particularly at a time when painting itself was seen as anachronistic.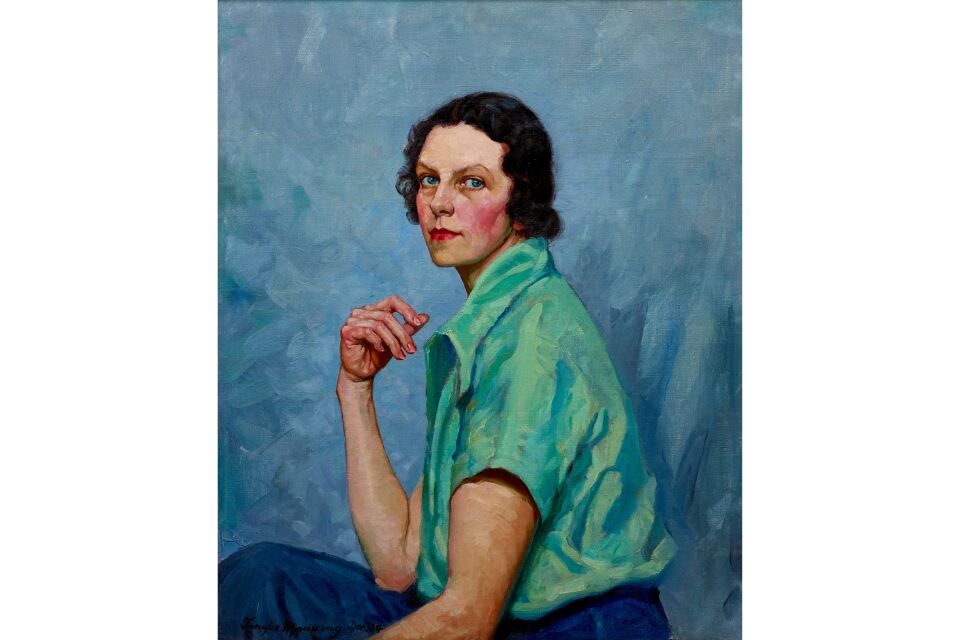 Artwork: Tempe Manning, 'Self-portrait', 1939, oil on canvas, 76.0 x 60.5 cm. Art Gallery of New South Wales. Purchased with funds provided by the Art Gallery Society of NSW 2021 © Estate of Tempe Manning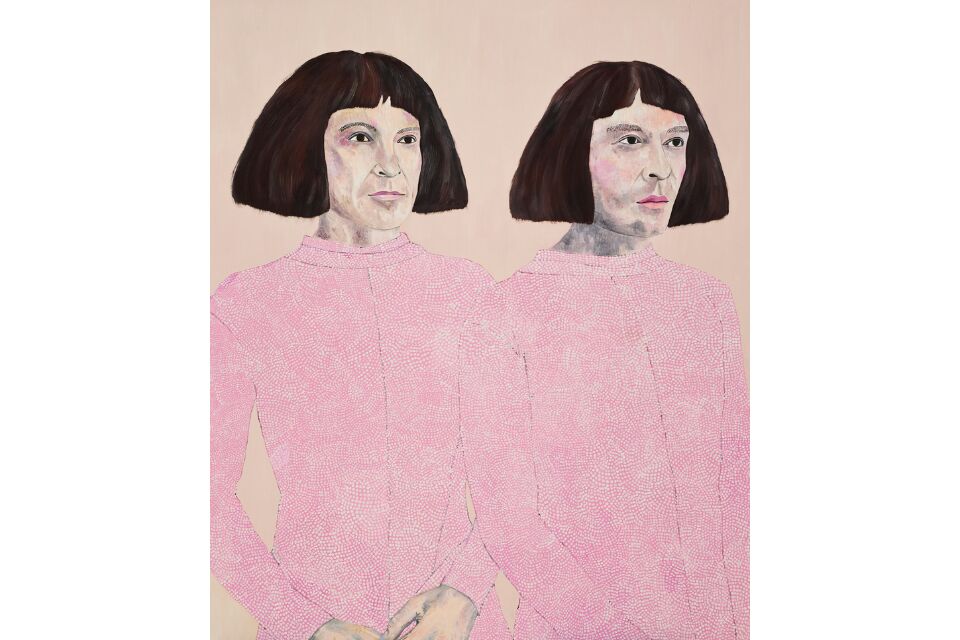 Artwork: Sally Ross, 'The Huxleys', 2018, oil on wood panel, 130 x 110cm; frame 132.0 x 112.0 x 6.0 cm. Private collection.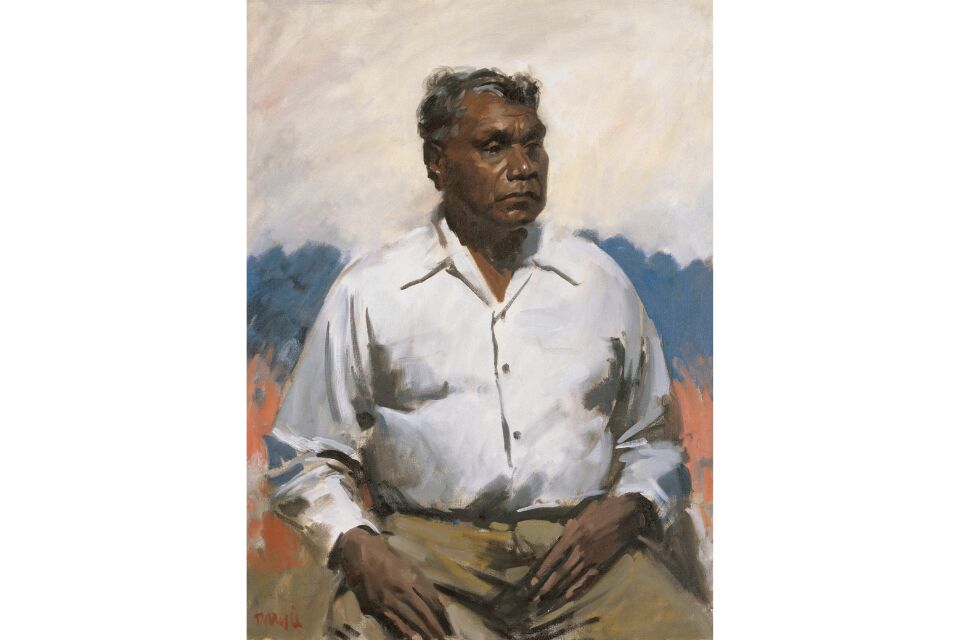 Artwork: William Dargie, 'Portrait of Albert Namatjira', 1956, oil on canvas, 102.1 x 76.4 cm. Queensland Art Gallery | Gallery of Modern Art. Purchased 1957.© Estate of William Dargie. Photo: QAGOMA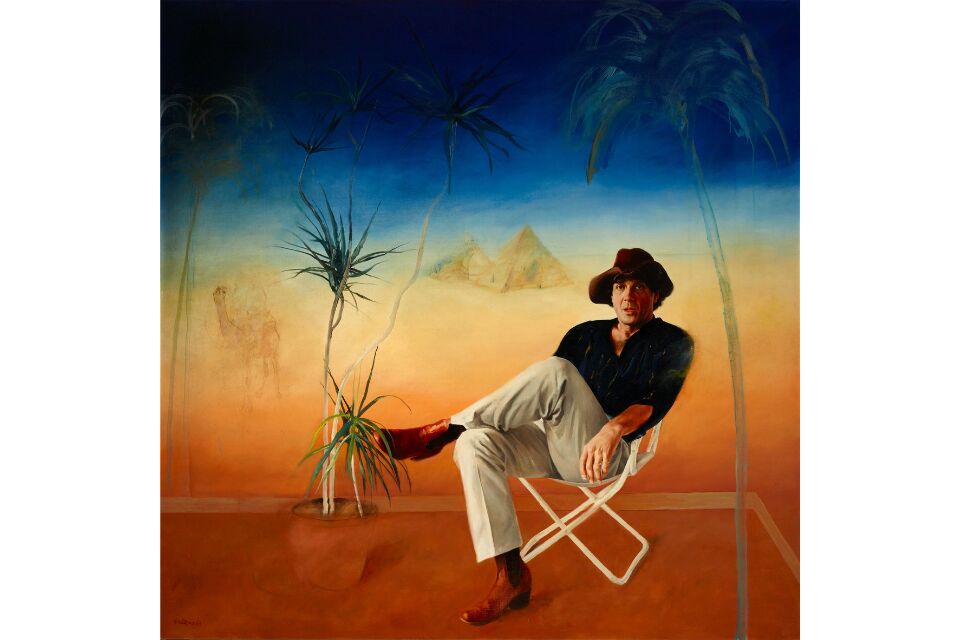 Artwork: Wes Walters, 'Molly', 1983, oil on canvas, 183 x 183cm; frame 186 x 186 x 3 cm. Collection of Ian 'Molly' Meldrum, Melbourne.
How do you balance representing both well-known and lesser-known artists and sitters in the exhibition, and what criteria do you use to make those decisions?
While certain artists and subjects included in Archie 100 may not be well known to visitors today, their names and faces were undoubtedly recognised by their local community at the time their portraits were painted, and often more broadly in Australian society. Sometimes their names garnered international recognition both then and now, including artist George Lambert, feminist Jessie Street, filmmaker Paul Cox, pianist David Helfgott and of course today, actress Cate Blanchett. Most importantly, I hope the portraits included in Archie 100 prompt viewers to want to know more about the person depicted and understand more fully the long history of portraiture in Australia.
How do you hope visitors will engage with the works on display, and what do you hope they take away from the experience of visiting Archie 100?
My wish is that visitors will walk away appreciating the unbounded creativity artists have brought to the Archibald Prize every year since 1921. As viewers study each painting and learn more about the myriad ways in which a subject can be portrayed - from the precise rendering of Ernest Buckmaster's umbrella-wielding mother to the groundbreaking representation of self and Country by Pitjantjatjara artist Tjungkara Ken - I hope they will be compelled to make their own study of the prize's history, particularly through visiting the Art Gallery of NSW's online prizes archive. There they will encounter thousands of portraits but also have an opportunity to assist us in 'filling in the blanks', with many works still missing and out there somewhere.
What excites you most about bringing Archie 100 to the Gold Coast?
Through inclusion in the exhibition of inspiring artists and subjects such as William Bustard, Oodgeroo Noonuccal (Kath Walker), Jon Molvig, Andrew Sibley, Gertrude Langer, Ian Smith, Ray Hughes, Davida Allen and William Robinson - who are current or former residents of southern Queensland - I hope all of these remarkable personalities will be a source of pride for locals and afford these Archibald luminaries even greater recognition. I anticipate that Archie 100 will bring both Gold Coast residents and interstate and international visitors to the incredible HOTA Gallery, possibly for the first time since it opened in 2021. With its expansive, modern exhibition space, I think the display will sing, and every portrait will have its moment in the sun!
Are you ready to explore Archie 100: A Century of the Archibald Prize? Delve into the most sought-after accolade in Australian art at HOTA Gallery from Sat 15 Jul. Grab your tickets here.
Subscribe now for Art in your inbox
News, special offers, events, competitions, and arts & culture updates on the Gold Coast. All the good stuff.