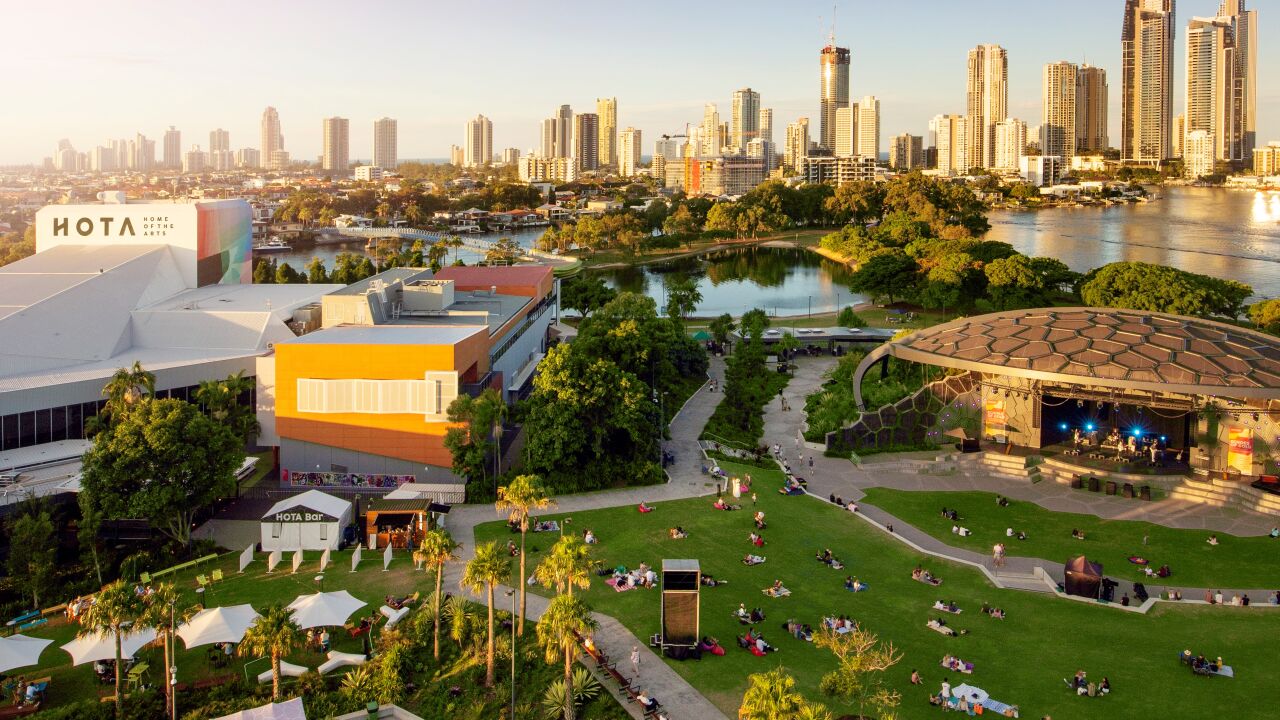 Behind the Scenes Tour
Step behind the scenes and delve into the inner workings of our theatre, gaining valuable insights from our technical and curatorial teams.
Secondary students will engage in hands-on interactions with lighting and audio, while Primary students will be safely guided through the enchanting backstage world by our skilled technical team. Explore the HOTA precinct and discover diverse arts careers, gaining perspectives from different aspects of our business.
Following lunch, head over to HOTA Gallery for informative talks and tours led by educators, centred around the ongoing exhibition program and works from the HOTA Collection. Experience an immersive educational journey, unlocking the wonders of the arts and the behind-the-scenes magic.
Suitable for grade 3 to 12 and all arts subjects. Once you've booked, our team will work with you to tailor the tour to your subject areas.
Places are limited.
'My favourite thing about the HOTA Backstage Tour was interacting with passionate industry professionals who were able to share their craft with us and inspire us to work for jobs in the performing arts sector'
Student, Emmanuel College.
Links to Curriculum:
The Arts 4-10: MUSIC, DRAMA, DANCE, VISUAL ART.
Exploring and Responding, Developing Practises and Skills, Creating and Making.
Applied subjects 11-12: MUSIC IN PRACTICE, DRAMA IN PRACTICE, DANCE IN PRACTICE, ARTS IN PRACTICE.
Integration of Artforms, Arts technologies techniques and skills, Artwork realization, Arts Careers, Industry experience.
CERTIFICATE COURSES in Arts Industry.
General Capabilities: Critical and Creative Thinking.
Where
HOTA, Home of the Arts
Ages
All Ages
Duration
4 hrs 30 mins
Tickets
Student $10 (max 28 per group)

Contact education@hota.com.au for bookings.
Times
Credits
Image credit: Fullframe Photography
Subscribe now for Art in your inbox
News, special offers, events, competitions, and arts & culture updates on the Gold Coast. All the good stuff.