Rainbow Story Hour
Third Friday Monthly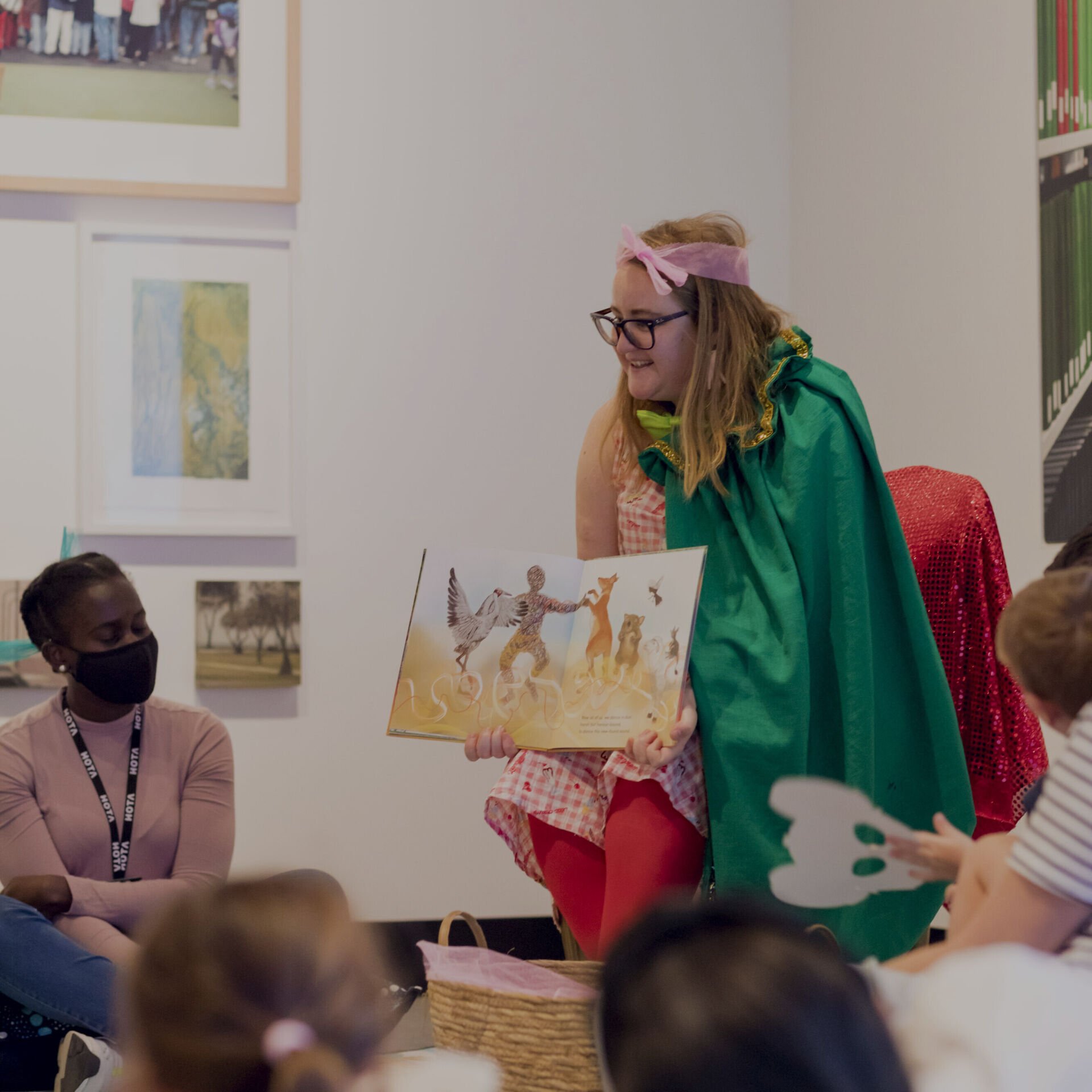 Rainbow Story Hour
Imaginative and immersive fun for little readers!
Little ones are invited to settle back and listen to a story read by a member of our LGBTQIA+ community. HOTA's Rainbow Story Hour program champions body positivity and role models in all different shapes, sizes, diversities, and encourages the imagination and play of childhood.
Featuring artists, singers, and creatives of all genre, Rainbow Story Hour is a fun way for kids to connect with their imagination, meet friends, and explore vivid realms.
Children must be accompanied by an adult or carer and cannot be left unsupervised at any time. Thank you for your understanding.

November Rainbow Story Hour with Keemon Williams
Keemon Williams (b.1999) is a queer Meanjin (Brisbane) based artist of Koa, Kuku Yalanji and Meriam Mir descent. He wields an array of mediums to confront and expand his relationships with the experiential, site-specific, and the ethnoplastic. His practice critically engages facets of his identity and its intrinsic tethering to the wider context of "Australian." In weaving this through analogue and digital languages, Keemon seeks to assert personal sovereignty across physical and metaphysical space.
Dates
Third Friday Monthly
Where
Children's Gallery
Ages
Kids and Families
Duration
1 hr
Tickets
Free, registrations required.
Times
HOTA is cashless
HOTA is a cashless organisation. We accept card and contactless payments only. Cash payments will not be accepted.
Subscribe now for Art in your inbox
News, special offers, events, competitions, and arts & culture updates on the Gold Coast. All the good stuff.