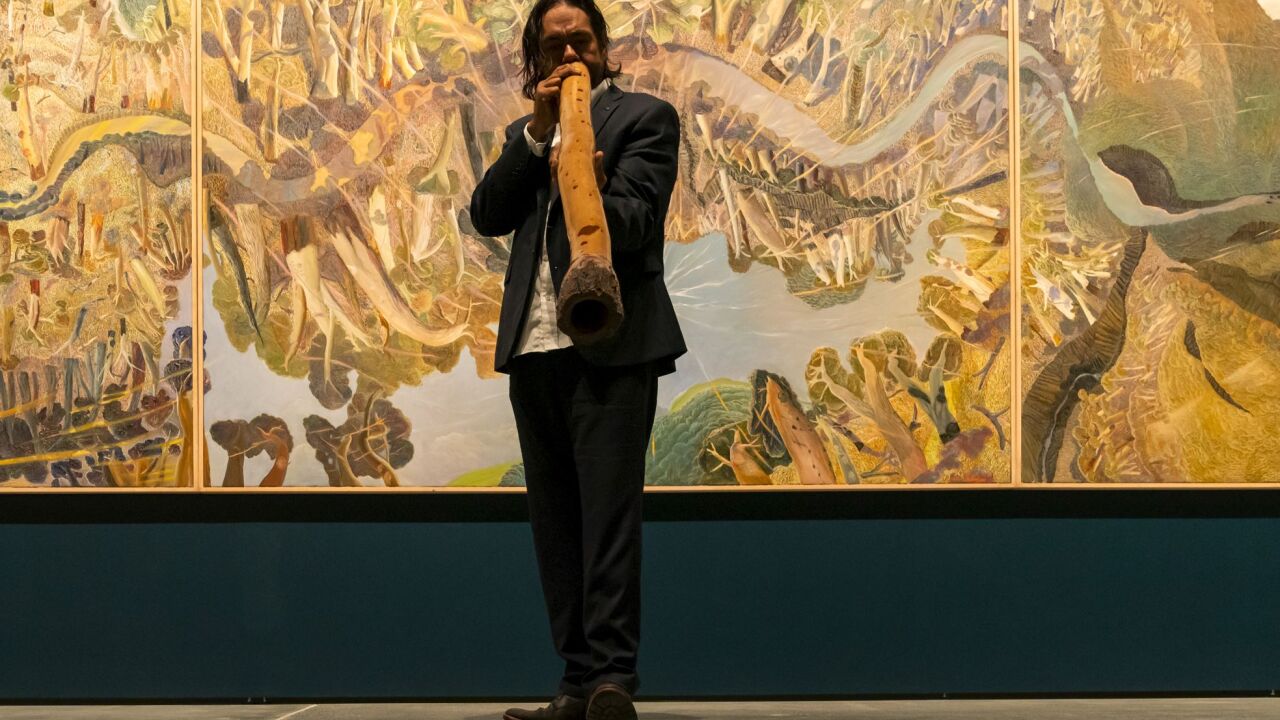 One of Australia's leading Didgeridoo players and composers brings a heartbeat and soulful rhythm to Lyrical Landscapes: The Art of William Robinson. A fully immersive, sensory experience, the naturally entrenched artworks provide the inspiration for a unique and wholly original experience.

A celebration of William's continually growing legacy, his connection to community, and unrivalled talent, his residency is a feather in the cap for HOTA and an unbelievable opportunity to experience a generational talent.

Australia's Leading Didgeridoo player In Residence at HOTA, Home of the Arts.
Art in your inbox
Get the best of HOTA delivered straight to your inbox.