In a triumphant start to 2022, Palette has been awarded 14 points and two Chef Hat's by the Australian Good Food Guide (AGFG) – a prestigious feat that marked another moment of pride for Executive Chef Dayan Hartill-Law and his team.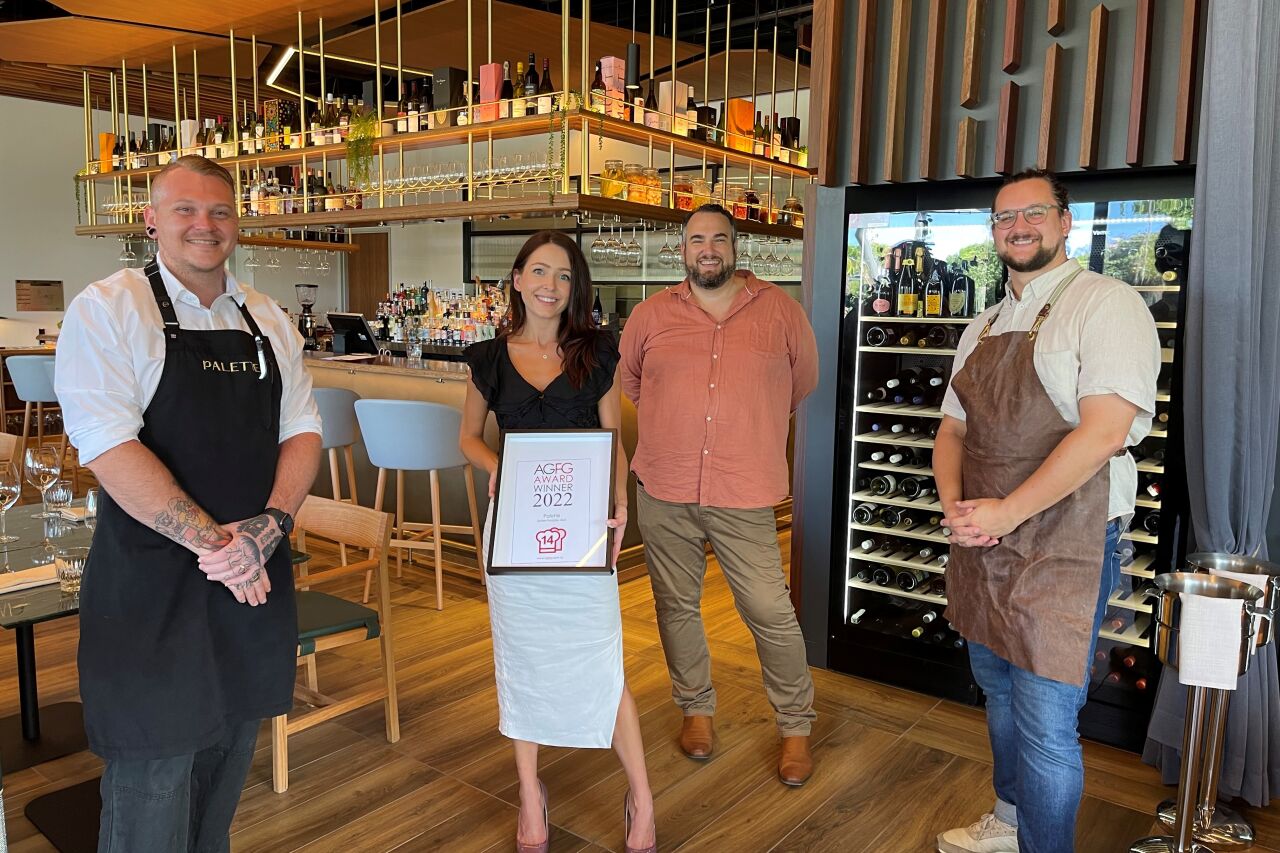 Present (left to right) HOTA Gallery Sous Chef: Josh Gibbons, ACFG Representative: Hannah Yaworsky, Head of Precinct Culinary Arts: David Ashford, & Bar Manager, The Exhibitionist Bar: Tom Angel

Absent: Executive Chef, Palette Restaurant: Dayan Hartill-Law
A defining honour for Australian restaurants, AGFG has been rewarding innovative Chefs and their outstanding establishments for over three decades.
The Chef Hat's evaluations are both an exciting and daunting prospect for Chefs Australia-wide. With anonymous inspectors dispatched to find venues worthy of recognition and a constant flow of feedback from everyday diners, the process is the unmatched standard-bearer for all entering the culinary world.
A rare feat for a restaurant in its infancy, receiving this level of recognition in the first 8 months in almost unheard of. The vision, creativity, skill, and undeniable talent has enabled Palette to strongly position itself in the Gold Coast market, despite the challenges of the pandemic.
Head of Culinary Arts, David Ashford, spoke of the dedicated required to receive an achievement of this level so early:
'This is a great achievement for the team in just eight months of trading. Most businesses are still finding their feet so early in their lifecycle, it is testament to the planning that went into the creation of Palette. More importantly it's testament to the team lead by our Executive Chef, Dayan Hartill-Law, and Restaurant Manager, Letizia Cockburn. The passion, professionalism, and dedication they put into every service with their team is amazing and this award is for them.'
Built on a desire to keep their community at the forefronts of every decision, menu, and event, Palette has built a reputation for celebrating the Gold Coast and Australia as a whole. Sitting in the heart of Surfers Paradise, the menu is intrinsically linked to the land – creating a tapestry of Australian made, grown and sourced ingredients to generate an otherworldly dining experience. Driven by a desire to show what we as a community and country can achieve in the kitchen, this is just the beginning.
​'We will take a moment to celebrate this as a team, but in reality, the hard work starts now. We will continue to surprise and inspire our guests. We will continue to work with the best of the best local suppliers, and we will keep pushing and keep trying to bring our guest more exciting experiences through food.'
David promised.
As the Gold Coast continues to build its reputation as a foodie destination, Palette is making its mark. Taking inspiration from the major exhibition program at HOTA Gallery, where Palette calls home, Chef Dayan takes inspiration from individual artworks and themes of the exhibition to build into his menu. The exhibition program for the next 12 months will provide new inspiration for him and his team and whilst we're not able to announce the program just yet – there are exciting themes and works to take inspiration from!
Another of success for Palette has been its collaborations with other local chefs and restaurants. Early collaborations with The Quandamooka Chef, Kieron Anderson, and more recently The North Room, has shown there is a real appetite in the city for these events and later in February Chef Dayan is working with Brisbane-based, Three Little Birds, on another unique collaboration.
What's next for Palette? More exciting collaborations. More exquisite menus taking inspiration from internationally renowned artists. And continued exceptional service.
Visit Palette Website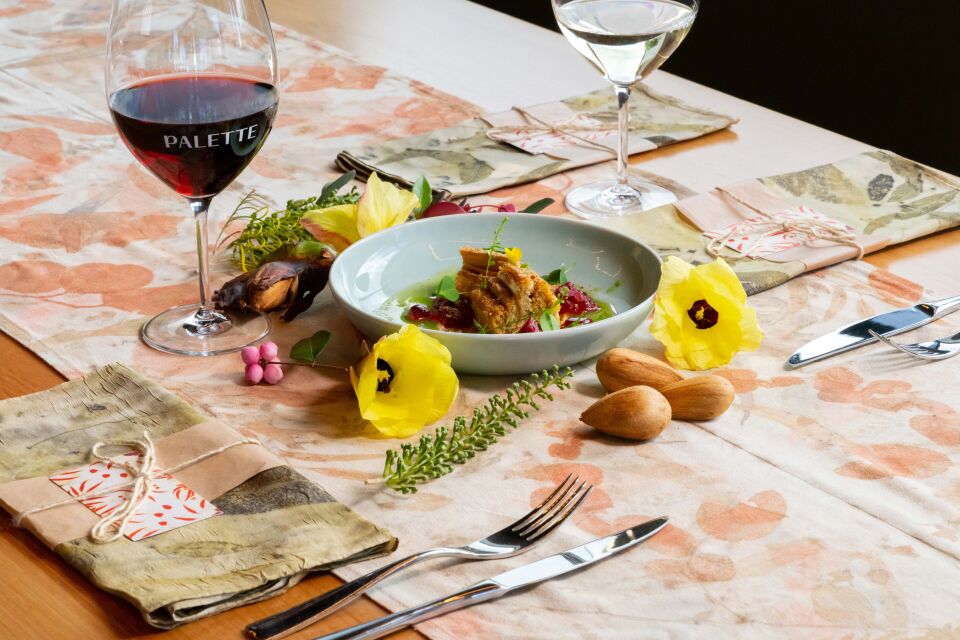 Imaged: Menu item from Palette X Three Little Birds X Retritus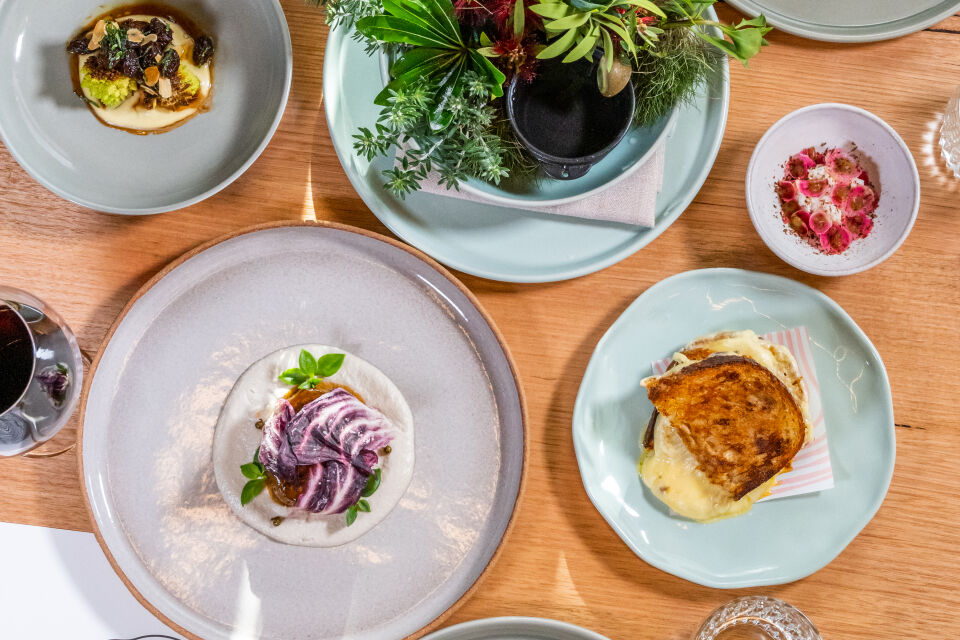 Imaged: Menu items from Palette Restaurant's à la carte Menu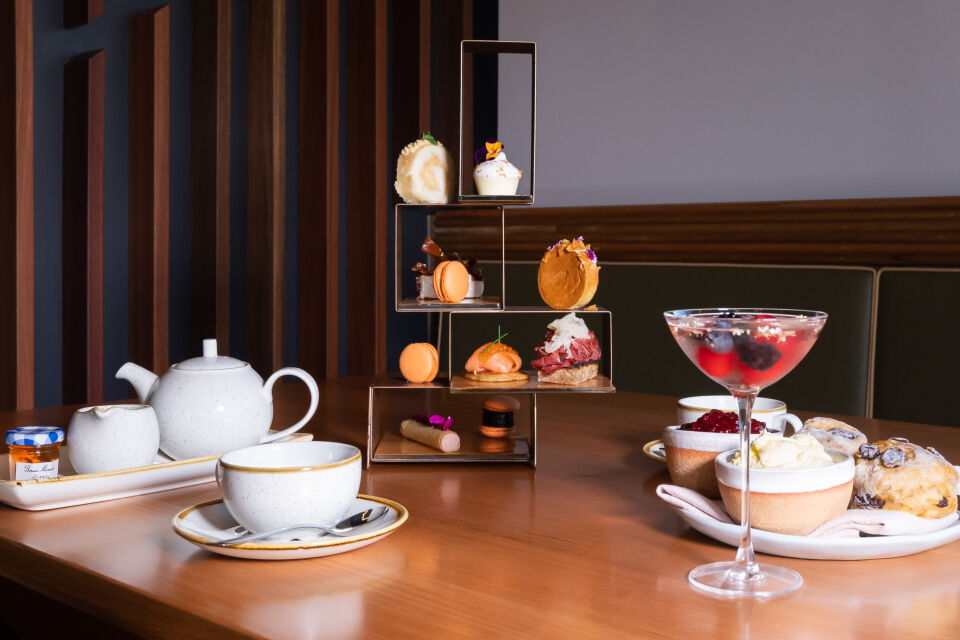 Imaged: Menu items from Palette Restaurant's hugely popular Sunday High-tea offering
Art in your inbox
Get the best of HOTA delivered straight to your inbox.