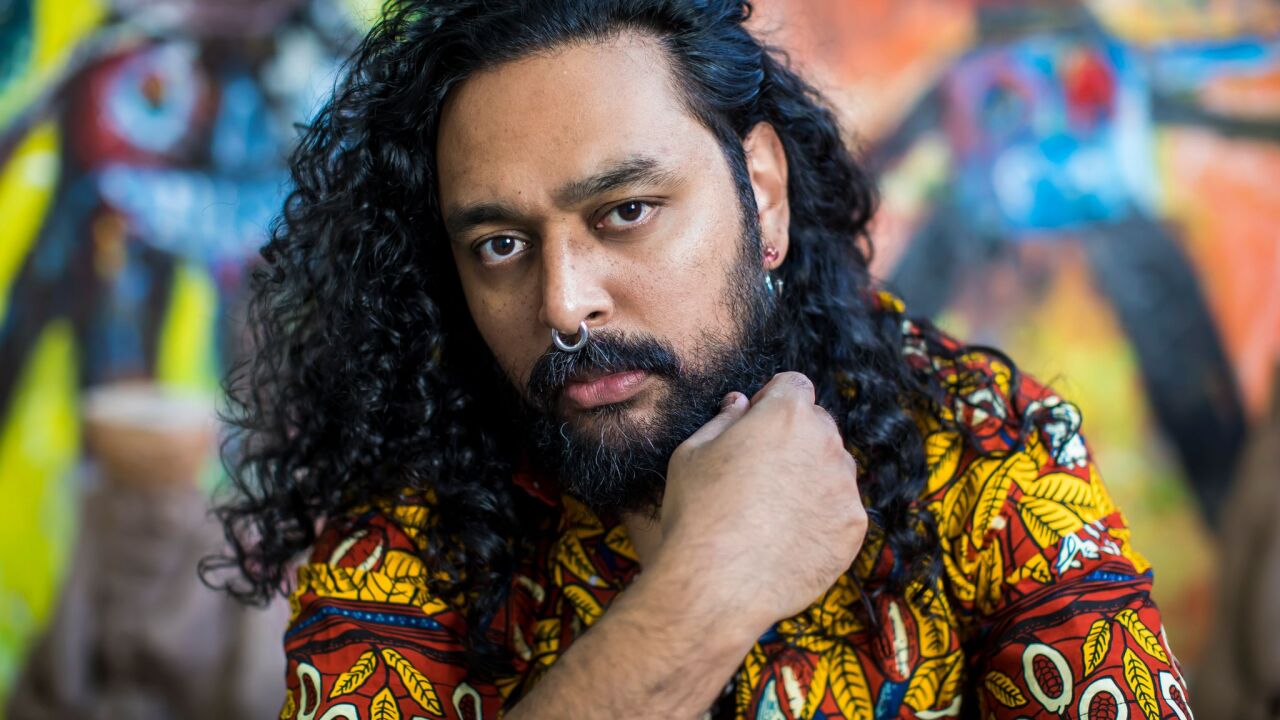 Nithiyendran pushes the boundaries of ceramics from a decorative and conservative tradition into a contemporary field using an interplay of techniques.
In a sense, he draws with clay and invokes a painterly language of transparency, brushwork, colour and layering with material and ideas. Nithiyendran's expressive and gestural quality is at the forefront of Australian ceramics.
In 2020, Nithiyendran was selected as part of the prestigious Melbourne Art Foundation Commission in partnership with HOTA Gallery. The resulting work, Double-faced avatar with blue figure, is positioned at the lower ground entrance to the new HOTA Gallery, and features a large-scale figurative sculpture, balancing a playful little blue neon companion on his arm.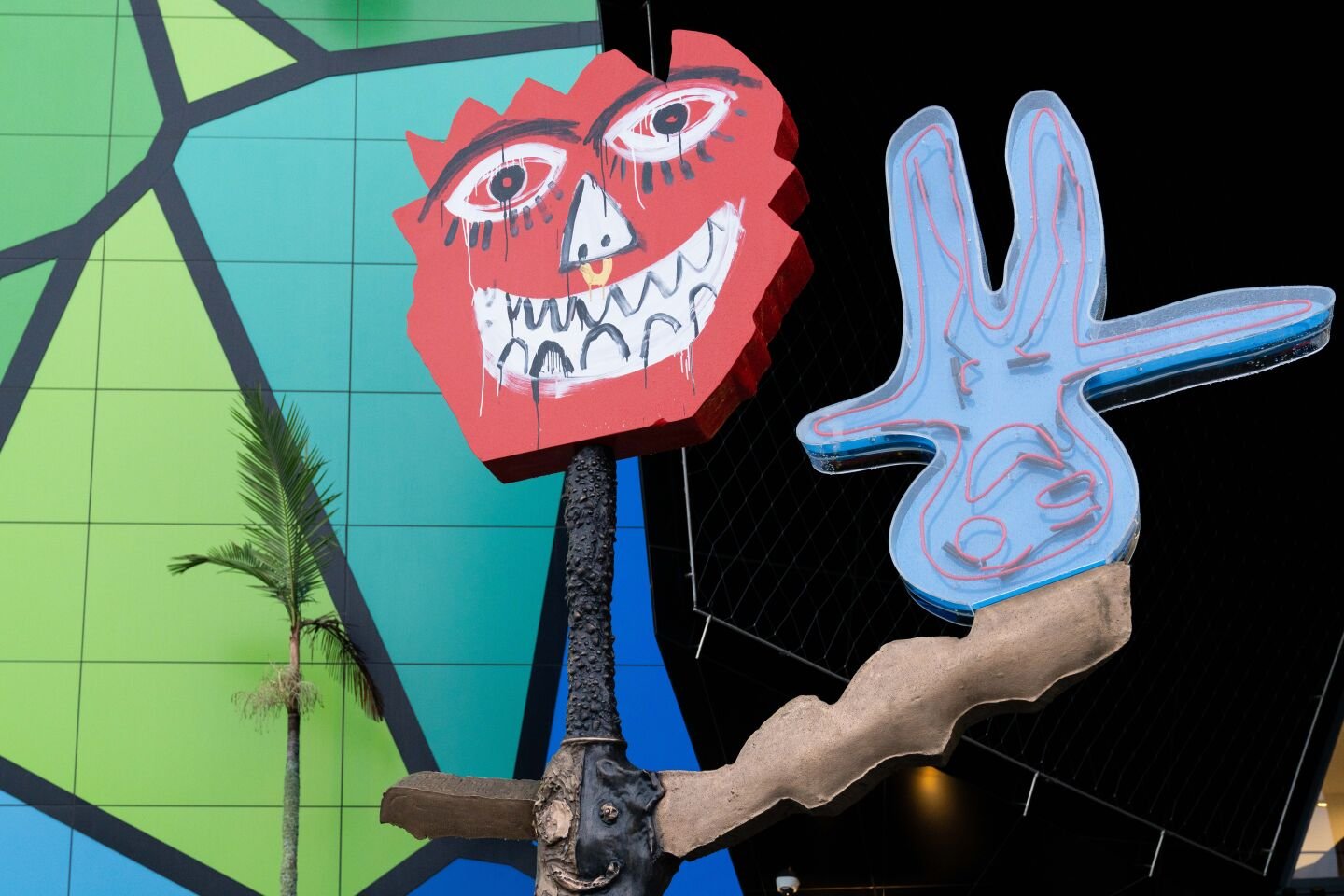 Ramesh Mario Nithiyendran, Double-faced avatar with blue figure 2021 bronze, concrete, fibreglass and neon.
Collection, HOTA Gallery. Commissioned by Melbourne Art Foundation and HOTA for the Gallery opening 2021.
Through these striking figures, Nithiyendran extends his practice into the loaded realm of the public arena. He is attuned to the themes of authoritative ideology and idolatry, and this work offers multiple and compelling narratives about just what we as a contemporary society heroicise, worship, and value.
Hear Ramesh talk about this work in more detail.
Art in your inbox
Get the best of HOTA delivered straight to your inbox.