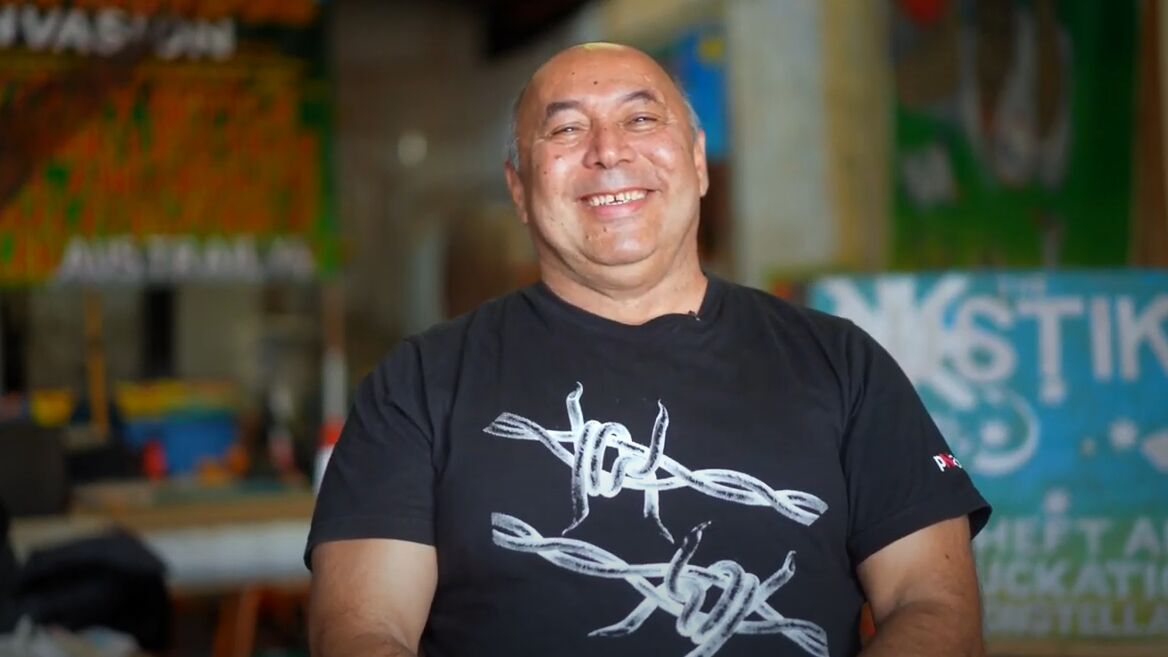 Brisbane-based Waanyi artist Gordon Hookey is one of Australia's most compelling and politically charged artists, with his work foregrounding a number of political issues that account for the past and continuing oppression of Aboriginal Australians. MURRILAND! 2015-ongoing is a cycle of monumental paintings, depicting the history of Hookey's Queensland through Aboriginal eyes.
HOTA Gallery (formerly Gold Coast City Gallery) was established in 1986 and houses more than 4500 art works worth more than $32 million dollars, making it one of the largest art collections outside of an Australian capital city. A host of art prizes ensured the city collected the pick of artistic responses to contemporary trends, and it consequently reflects key developments in recent Australian art: abstraction; feminist art; Indigenous art; ceramics; and twenty-first-century photography.

Find out more about HOTA Collects below
Art in your inbox
Get the best of HOTA delivered straight to your inbox.