Norton's goal at HOTA was to explore the micro and macro details of native Australian flora local to the Gold Coast region, inviting the community to connect with their local flora and learn why our biodiversity needs protecting.
Keep reading to hear about Norton's ArtKeeper experience and the exciting moments still to come.
You know the drill. 10 words or less – sum up the experience.
This experience has been so wonderful and affirming.
How far did you get with your project during ArtKeeper? What's next for it?
I'm really happy with how far I got with my ArtKeeper project. The space and time has allowed me to really flesh out a solid concept and allowed me to explore new techniques for a new body of work. I have been able to play with materiality and learn more about the capabilities of the fibres I work with. I've learnt how to create sculptural textile structures and played with scaling up Australian native seedpods and flower buds to 700%+ of their original size and used my new microscope to investigate plant cell structures to incorporate their patterns into my work. I have included community in my practice by asking locals to contribute to one of my art works while teaching them how to felt and think about their connection to Country. The next step will be to finish off this amazing body of work and have a solo exhibition in the near future.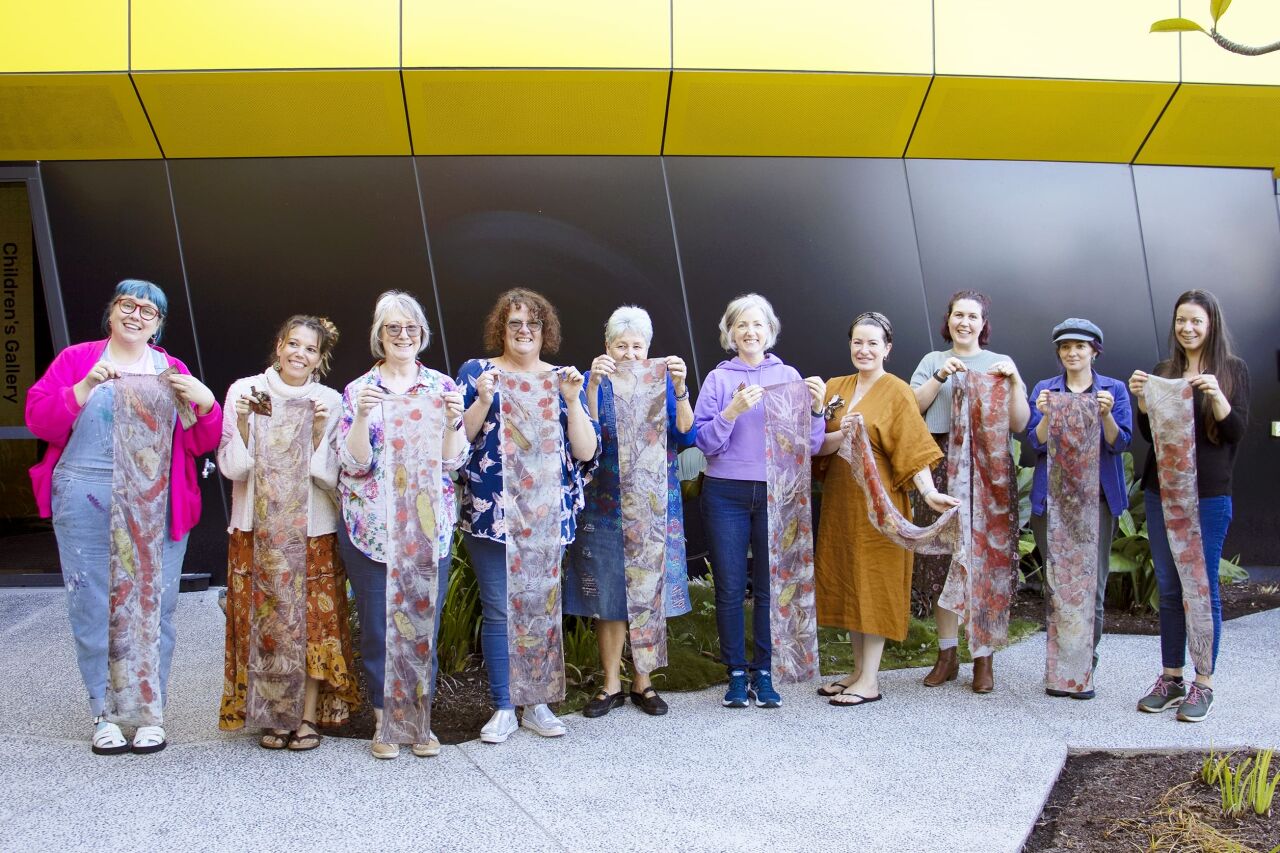 Participants at Norton's Botanical Printing Workshop with their finished pieces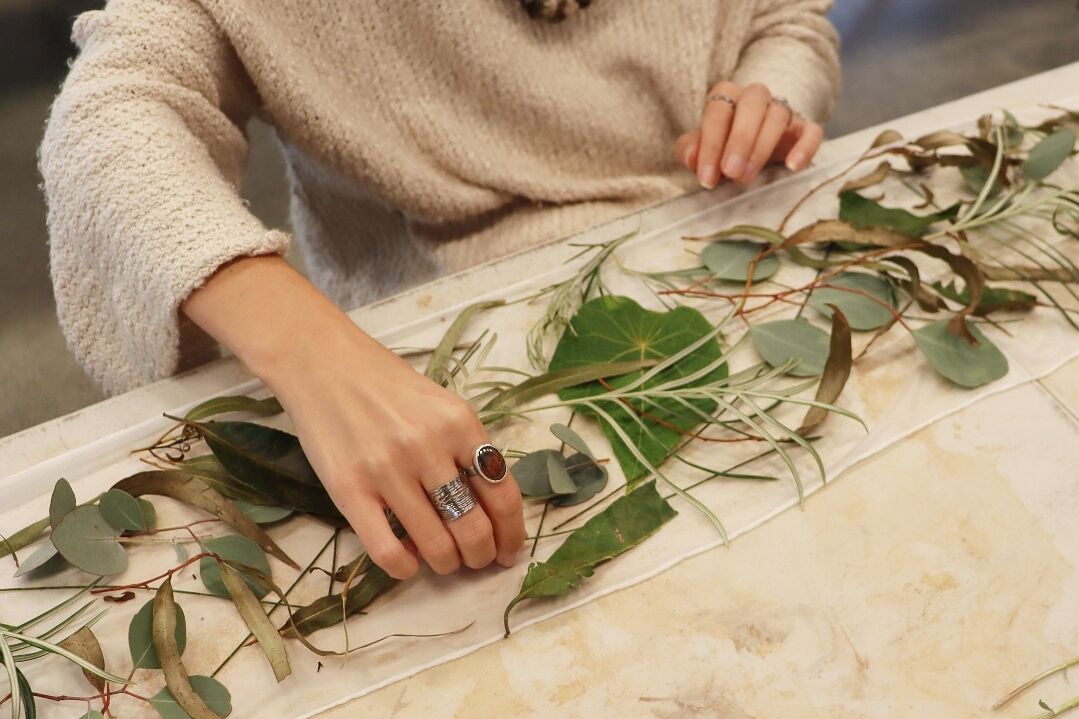 Botanical Printing Workshop
What parts of the program have been the most useful or interesting to you as an Artist? What effect did this have on you/your practice/process/project?
One of the greatest aspects of this program has been the connections with the other artists and arts workers on site, having really wonderful in-depth discussions about practice, art and the behind-the-scenes knowledge of how galleries operate. This has given me greater and deeper knowledge about having an arts career and how best to achieve my goals. The other impact ArtKeeper has had on me was that it's really made me think deeper about my art and helped expand the way I think about how I present the works.
Outside of this particular body of work, what's next for you?
In a few months' time I'll have work in the Tamworth Textile Triennial that will be touring Australia to regional galleries over the next couple of years, I have plenty of workshops booked in at local high schools, and will also be teaching a workshop at the Museum of Contemporary Art in Sydney. I plan on expanding my arts practice further by working with metals and other new materials. I'm really looking forward to seeing where the next period will take me after this incredible ArtKeeper program.
Image: Wirrim Media
Subscribe now for Art in your inbox
News, special offers, events, competitions, and arts & culture updates on the Gold Coast. All the good stuff.