HOTA Collects: Australia's Playground
Art on the Gold Coast
Open Daily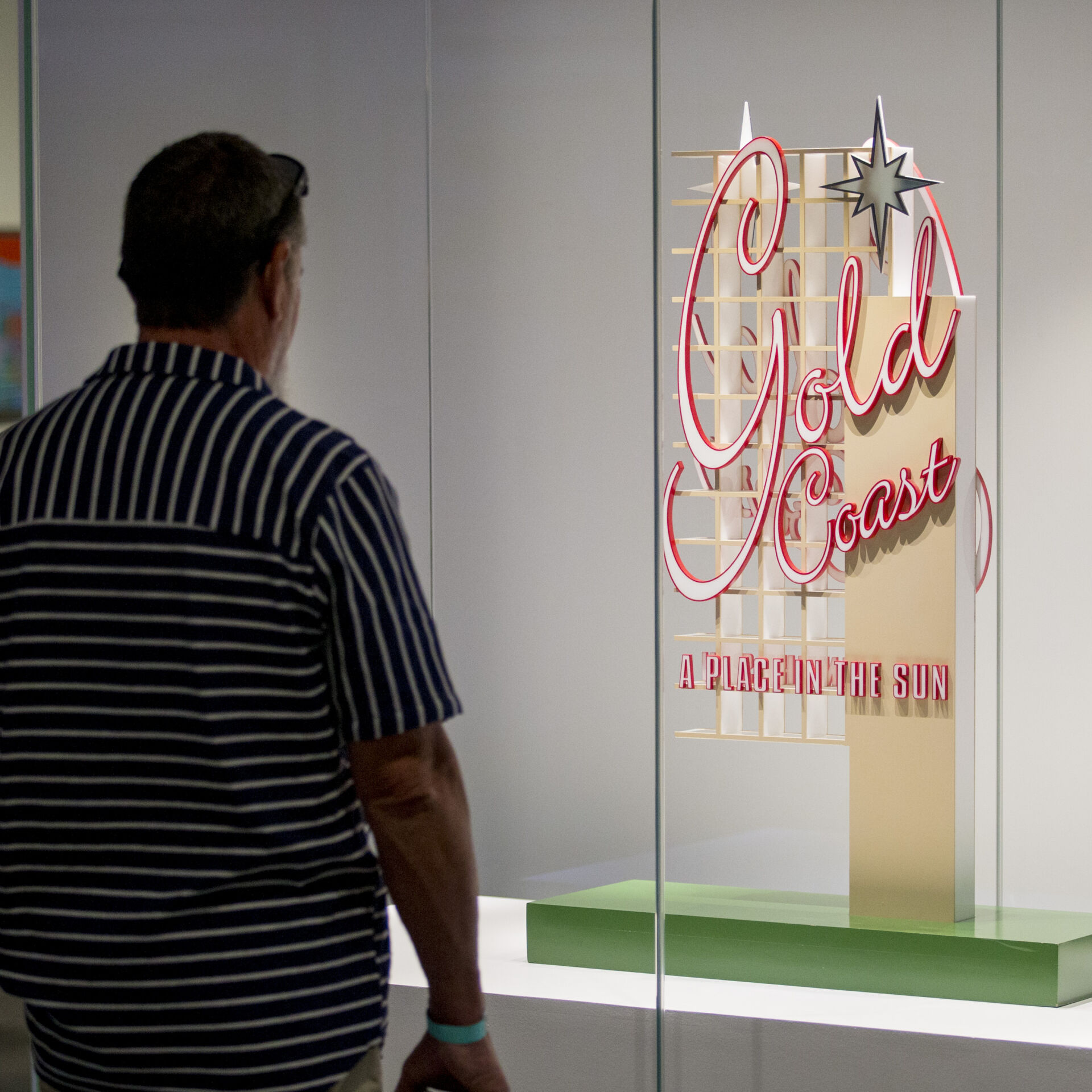 HOTA Collects: Australia's Playground
The Gold Coast has long inspired artists who have lived here or come as visitors and found pause for reflection in the sights and wonders of the region.
A place of enviable beaches, ancient rainforests, diverse communities, and abundant sunshine, this collection explores the unique character of the Gold Coast, and features artists who hail from the region, but whose work explores narratives of identity in the contemporary age. Features in Gallery 2 will include paintings, ceramics, photography and video.
HOTA has received grant funding from the Australian Government, under the Recovery for Regional Tourism program administered by Austrade to support this program.
Dates
Open Daily
Ages
All Ages
Tickets
Free – Bookings not required
To keep everyone safe while at HOTA we have a COVID Safe plan. Please make sure you keep up to date with Queensland Government guidelines at health.qld.gov.au.
View FAQs