Queensland Symphony Orchestra's Favourites
Beloved Melodies with Queensland Symphony Orchestra
Sat 26 Oct 2024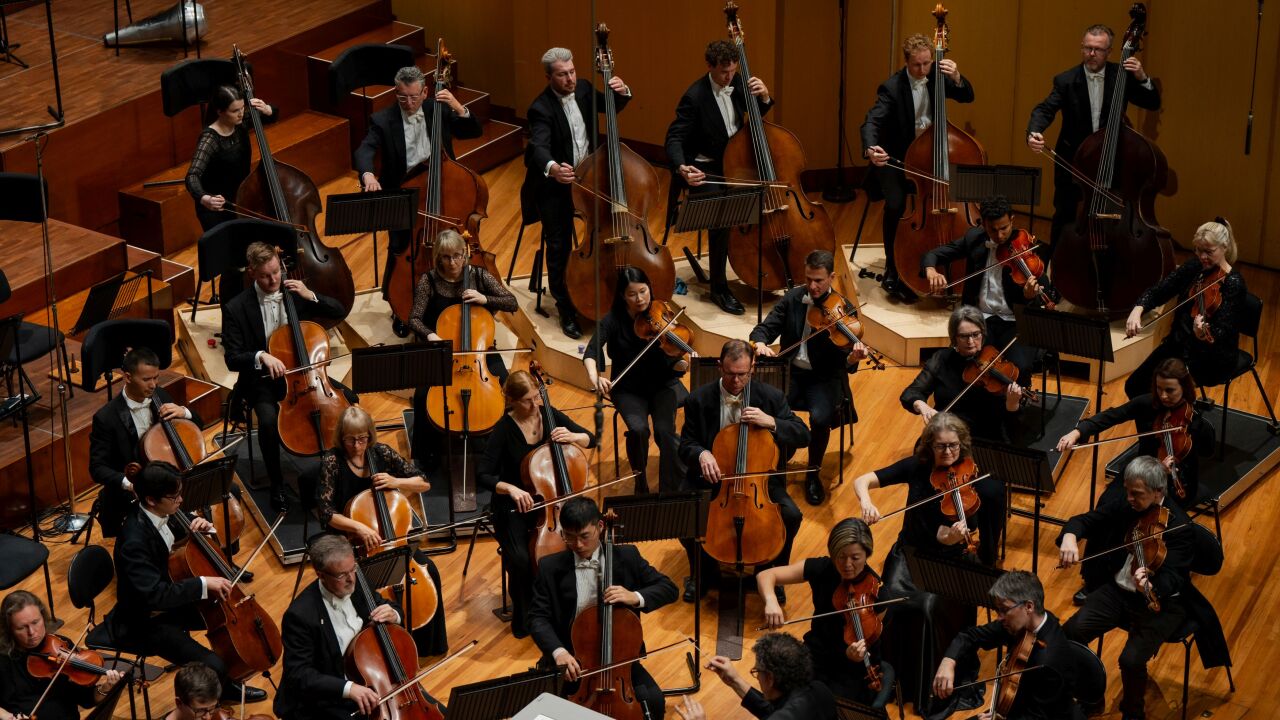 Queensland Symphony Orchestra's Favourites
Bernstein's electric Overture to Candide is the fanfare opening to a concert of some of Queensland Symphony Orchestra's best-loved music. Featuring favourites of musicians and audiences alike, this program radiates pure joy.
There's something for everyone; Kats-Chernin's delicate Dance of the Paper Umbrellas is plucked straight out of a fairytale, while Sibelius' hymn to victory, Finlandia, brims with stormy drama.
Featuring QSO's 2023 Young Instrumentalist Prize winner, Ein Na, Saint-Saëns' fiery Introduction and Rondo Capriccioso is a show of incredible virtuosity, thrilling until its final beat. From Beethoven to Tchaikovsky, Sibelius to Strauss, this jam-packed concert is a smorgasbord of musical delights, all under the baton of Eduardo Strausser.

Conductor: Eduardo Strausser
Soloist: Ein Na, violin
Host: Ashleigh Denning
Bernstein Overture to Candide
Kats-Chernin Dance of the Paper Umbrellas
Saint-Saëns Introduction and Rondo Capriccioso
Beethoven Symphony No.7, mvt 1
Rowland Theme from The Man from Snowy River
Tchaikovsky Waltz from Sleeping Beauty
Sibelius Finlandia
Links to Curriculum:
General Music 11-12:
Unit 1 Designs, Unit 2 Identities, Unit 4 Narratives
Music Practices:
Listening and Composing.
General Capabilities: Critical and Creative Thinking, Personal and Social Capability, Intercultural Understanding, Literacy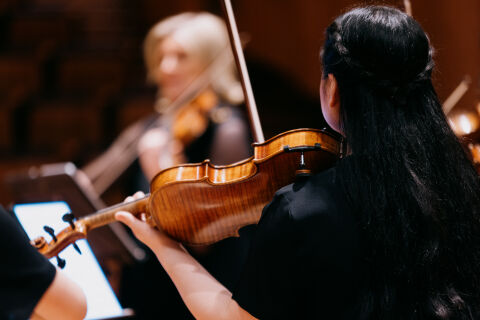 Australian Chamber Orchestra
Subscribe now for Art in your inbox
News, special offers, events, competitions, and arts & culture updates on the Gold Coast. All the good stuff.