Gift Vouchers
Purchase a Gift Voucher for someone special.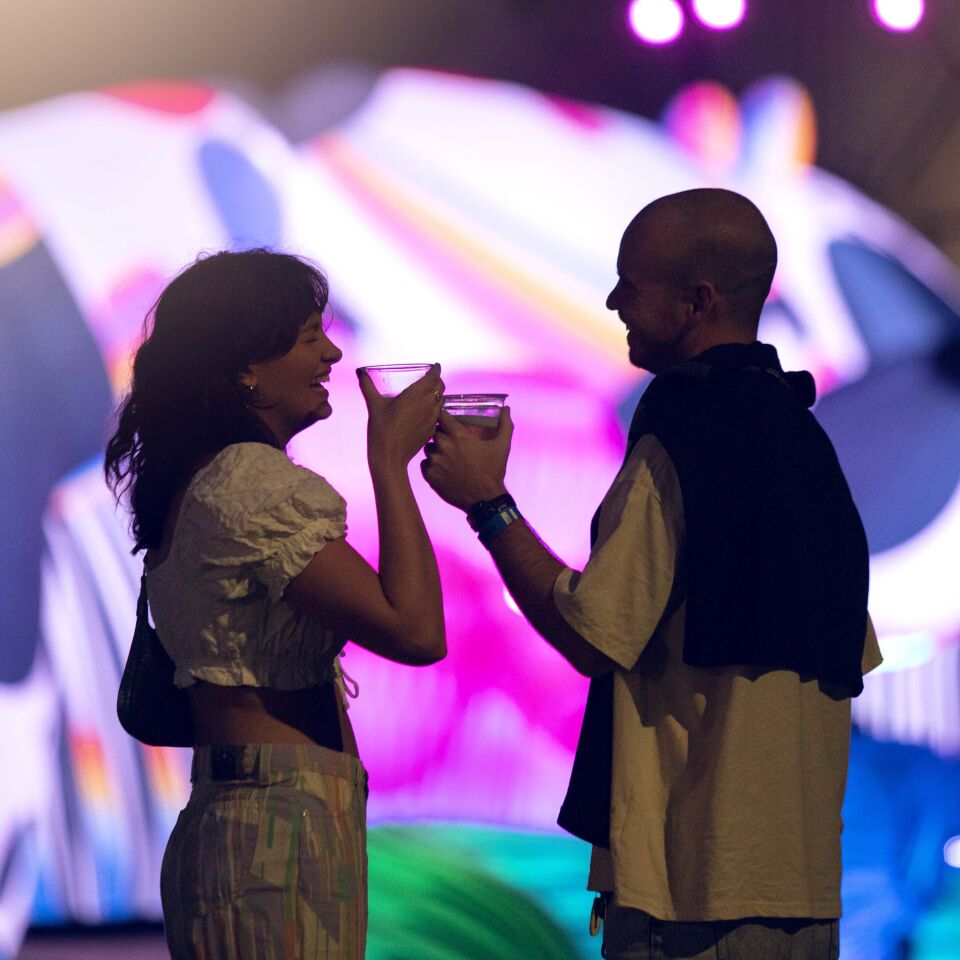 Art is better when you can share it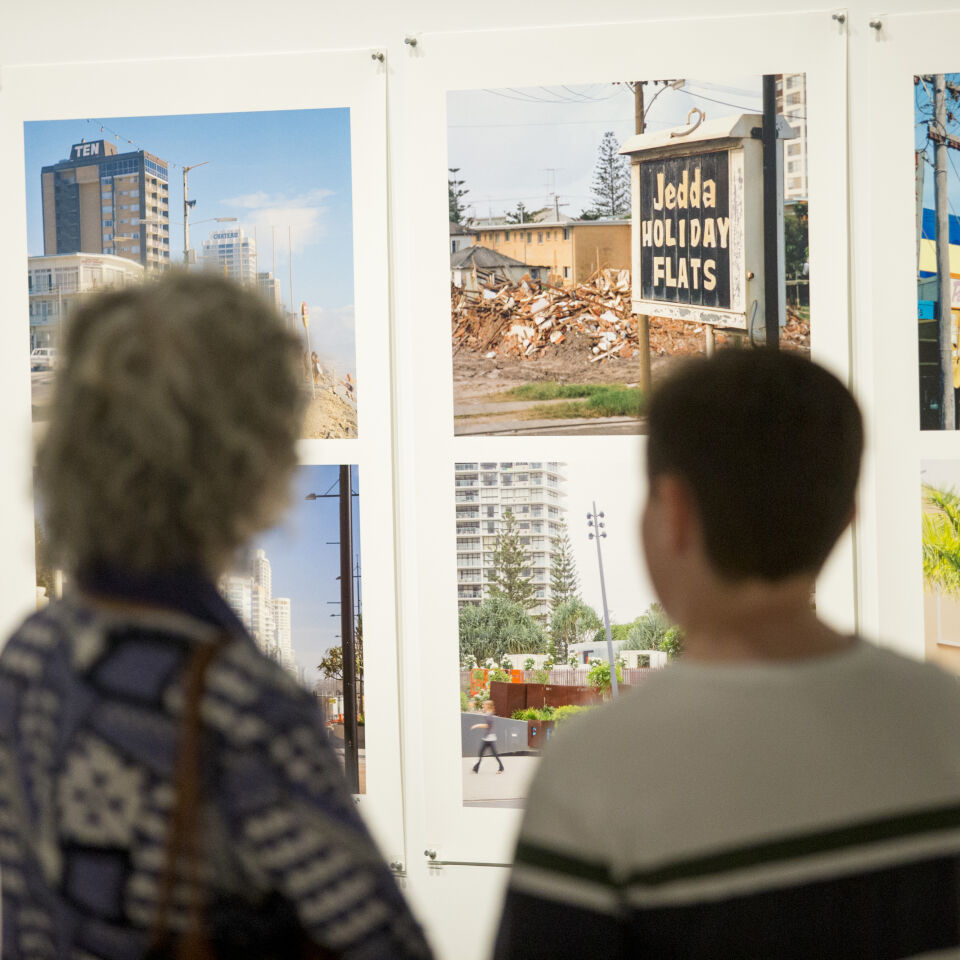 We have something for everyone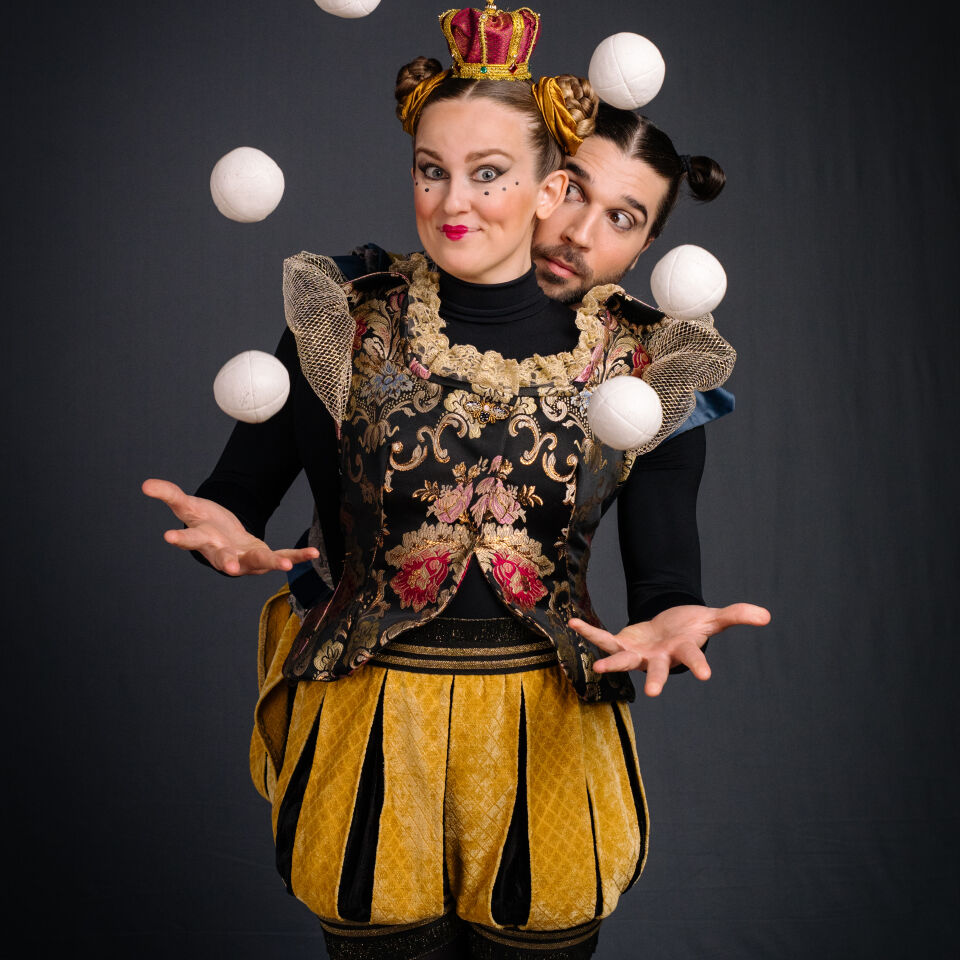 Support Gold Coast Artists
How long are HOTA Gift Vouchers valid for?
HOTA Gift Vouchers are valid for 3 years from the date of purchase.
Where can I redeem a HOTA Gift Voucher?
You can redeem a HOTA Gift Voucher at all venues across the HOTA precinct, both in person and online, with the only exception being the HOTA Shop and ticketing machines. What is included are Gallery exhibitions, live performances, and/or food and beverage purchases at The Exhibitionist Bar, Palette Restaurant, HOTA Cafe and subsequent Cinema Candy Bar and Basement bar.
To redeem your voucher for Gallery exhibitions, please present your voucher to Box Office staff located in HOTA Central foyer.
What happens if my HOTA Gift Voucher is lost, stolen or damaged?
You are responsible for the safekeeping of HOTA Gift Vouchers at all times. If a voucher is lost, stolen or damaged, we cannot guarantee a replacement or refund.
Is there a limit to the amount I can place on a HOTA Gift Voucher?
No there is no limit.
Where do I buy a HOTA Gift Voucher?
You can purchase a HOTA Gift Voucher online via the link below, in-person at HOTA Box Office, or over the phone by dialling (07) 5588 4000
How do I receive my HOTA Gift Voucher?
When purchasing online, you will receive an email with your HOTA Gift Voucher information. When purchasing in-person, you will receive a printed hard copy.
Subscribe now for Art in your inbox
News, special offers, events, competitions, and arts & culture updates on the Gold Coast. All the good stuff.