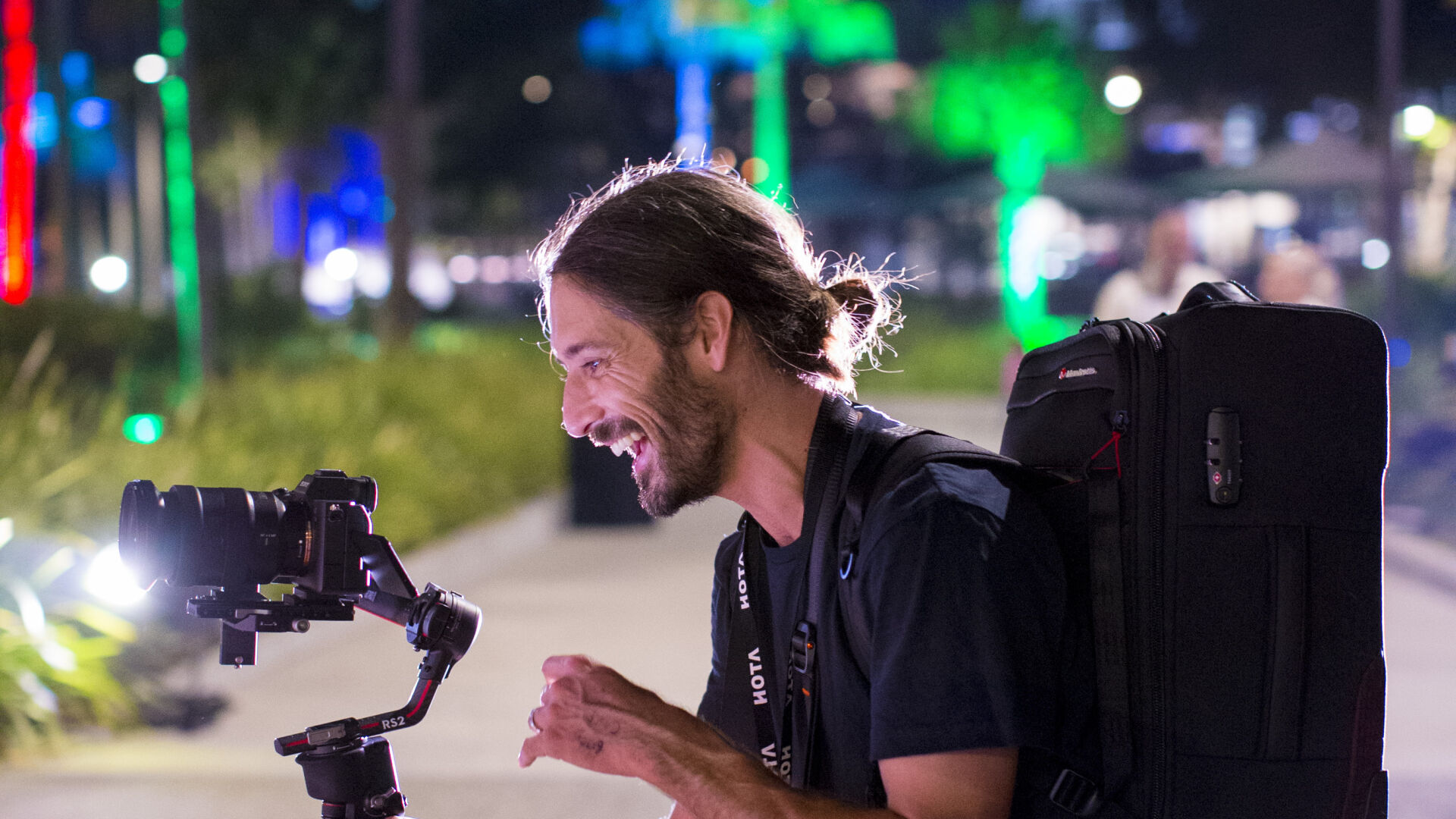 Filming and Photography at HOTA
HOTA, Home of the Arts is situated in Evandale Parklands, which is a City of Gold Coast park. It's a great destination for filming and photography on the Gold Coast with a unique view of the Surfers Paradise skyline. It's also an incredibly busy precinct year round with events and performances.
HOTA is only responsible for a designated area within this park, so once you decide where you wish to film/photograph you can establish which permissions you will need.
#Filming/photography in City of Gold Coast's licensed area
If you'd like to film/take photos in the City of Gold Coast's licensed area of Evandale Parklands then you must apply for a permit from the City.
Find out more
#Filming/photography in HOTA's licensed area
Events that are booked at HOTA are permitted to film/take photos within HOTA's licensed area. If you have a confirmed event and are planning to film/photograph the event, make sure to let your HOTA representative know.
If you need access to one of our venues to film or photograph then you will need to enquire about hiring the venue for your activities. Please follow the link below to enquire about venue hire.
Venue information
If you do not have a confirmed event booked at HOTA, you should read our guidelines and apply for either commercial or non-commercial photo or film shoots. We require 10 business days to process any applications.
Click here to download commercial photo and film shoots guidelines.
Application form
#Non-Commercial Photo and Film Shoots
Please contact us at media@hota.com.au if you have further questions about filming and photography in the HOTA licensed area of the parklands, or if your application relates to a shoot taking place in less than 10 business days
News outlets doing short weather or news crosses do not need a permit but should contact media@hota.com.au for approval to film onsite.
Media that require a HOTA spokesperson should also contact media@hota.com.au
Drones/Remotely Piloted Aircraft Systems (RPAS):
The City of Gold Coast does not allow recreational or commercial drones (RPAS) to be flown at the HOTA precinct.
Art in your inbox
Get the best of HOTA delivered straight to your inbox.