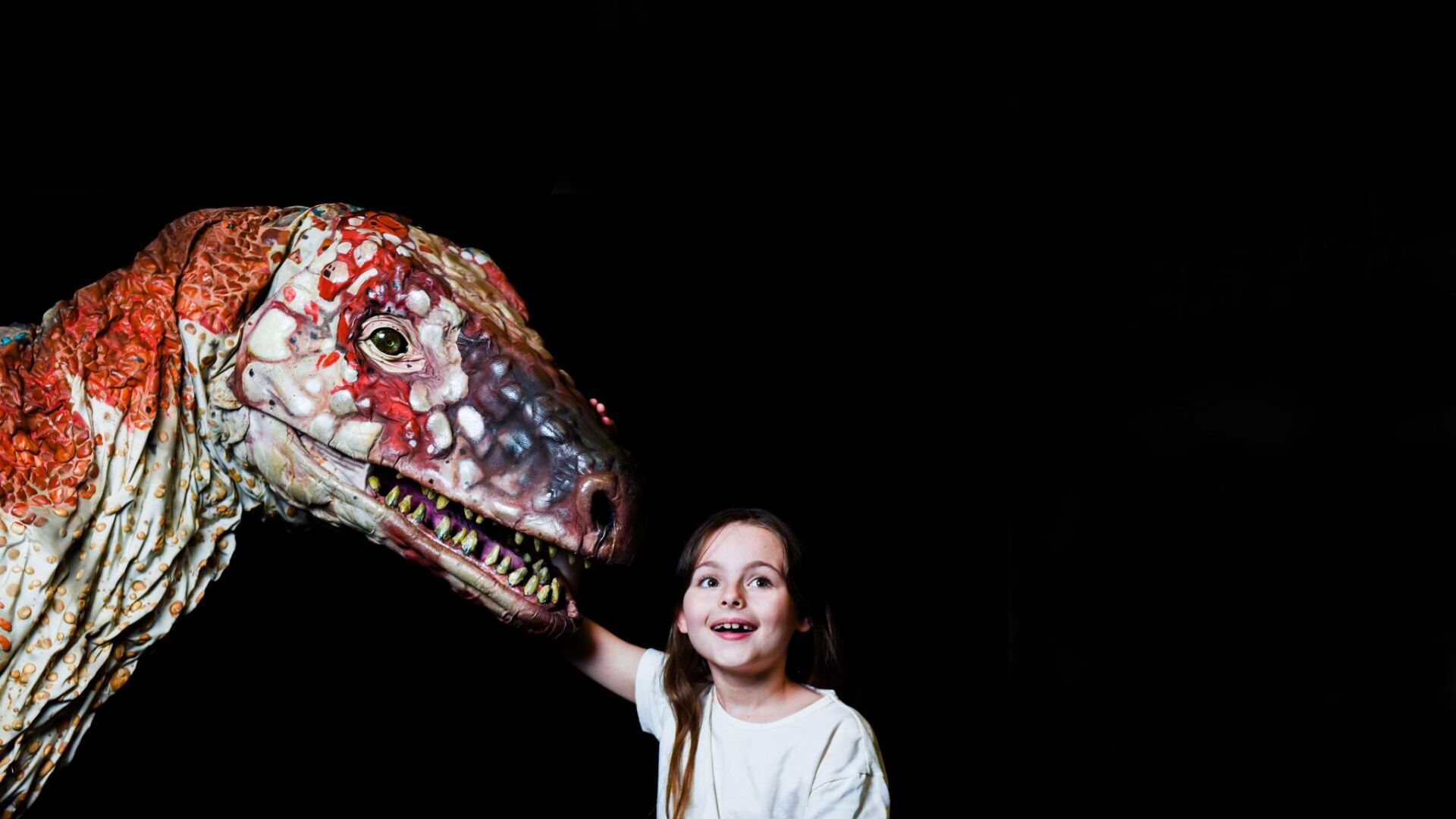 Erth's Prehistoric World
Fri 23 - Sat 24 Sep
Two worlds. Twice the thrill.
Bringing ancient creatures from land and sea together in one show, Erth's Prehistoric World is the perfect combination of theatrical magic and charm. It takes the audience to the bottom of the ocean to discover ancient bio-luminescent creatures and incredible marine reptiles, and then back to dry land to witness some of the most amazing dinosaurs to have ever walked this Earth.
Dinosaurs are a gateway to learning, inspiring young minds to consider an array of subjects from science to literature, geology to bio engineering, and natural history to mathematics. Dinosaurs have become a curious link between child and parent, grandparent, guardian and educator. The learning opportunities are immense.
Experience the creatures of your imagination coming to life on stage in this enthralling new show!
Presented by HOTA, Home of the Arts.
'Clever, beautifully constructed and hugely entertaining'

The Daily Telegraph
Dates
Fri 23 - Sat 24 Sep
Where
Theatre 1
Ages
All Ages
Warnings
This performance includes the use of fog and smoke effects, loud noises and dinosaurs.
Duration
55mins
Tickets
All tickets $22.50
HOTA Member $19
Artist Pass Discount applied at Checkout.
Times
Credits
Concept & Direction - Scott Wright
Design - Steve Howarth and Erth
Sound Design - Phil Downing
Lighting Design - Frankie Clarke
AV - Christian Heinrich and Solomon Thomas
To keep everyone safe while at HOTA we have a COVID Safe plan. Please make sure you keep up to date with Queensland Government guidelines at health.qld.gov.au.
View FAQs
#Acknowledgements
This project has been assisted by the Australian Government through the Australia Council for the Arts, its arts funding and advisory body.