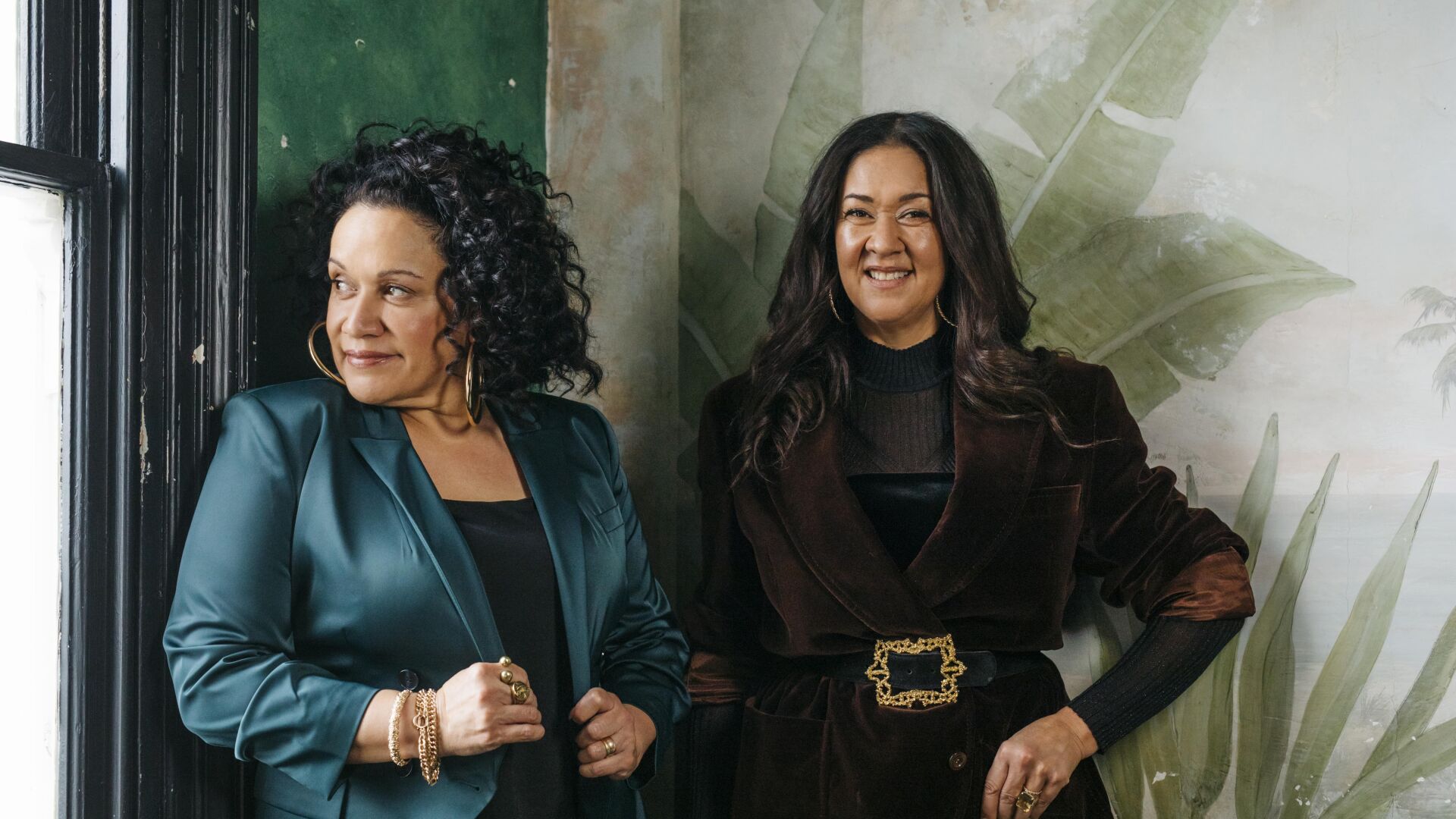 Vika & Linda with Bobby Alu
Fri 26 Aug
Vika & Linda with Bobby Alu
EVENT POSTPONEMENT
Due to unforeseen circumstances, Vika & Linda with Bobby Alu will be rescheduled to Fri 26 Aug 22.
All ticket holders that can make the date simply need to keep their current ticket as they will remain valid. Any ticket holders who can't make the new date can request a refund from their ticket provider before Mon 11 Jul 2022. Find the refund form here.

We appreciate everyone holding on to their tickets just a little longer, as we know it's worth the wait!
---
The long wait is over for Vika & Linda fans – the iconic duo are heading to HOTA celebrate the release of their new album, The Wait.
The song writing credits for The Wait – seventh studio album for Vika & Linda Bull – read like a who's who of Australian music royalty: Don Walker, Glenn Richards, Chris Cheney, Bernard Fanning, Kasey Chambers & Brandon Dodd, Ben Salter, Paul Kelly, Neil Murray & Matt Walker, Mick Thomas & Jemma Rowlands, and emerging talent Eva Seymour.
'It took us three times to make this record, it kept getting delayed,' says Linda. 'And we've been waiting 19 years to make this record … Waiting for more songs. Waiting for the right opportunity.'
The Wait follows a triumphant 2020 for Vika & Linda, which saw them score their first number one album when their career anthology, 'Akilotoa, entered the ARIA charts at number one – the first ever number one album by an Australian female duo. Three months later, their gospel collection, Sunday (The Gospel According To Iso), debuted at number two.
Presented by HOTA, Home of the Arts
Dates
Fri 26 Aug
Ages
All Ages
Duration
1 hr 30 mins
Tickets
Adult $59
Child $39
Pension $39
Member $49
Artist Pass $39

The Wait CD $20.99
The Wait CD Deluxe Edition $32.99
The Wait Vinyl $49.99
Times
Credits
Image courtesy of Brian Purnell of Mushroom Creative House
The Wait is the new album from Vika & Linda – their first new original album in 19 years. The Wait features the stunning singles My Heart Is In The Wrong Place and Raise Your Hand.
The songs on The Wait were written by the some of the best writers in Australian music; Don Walker, Glenn Richards, Chris Cheney, Bernard Fanning, Kasey Chambers & Brandon Dodd, Ben Salter, Paul Kelly, Matt Walker & Neil Murray, Mick Thomas and Jemma Rowlands and emerging talent Eva Seymour, have all contributed songs for the album.
The Wait will be available to purchase as limited edition deluxe CD, which includes an exclusive bonus disc of live songs recorded in March at Melbourne's Sidney Myer Music Bowl. The album will also be available on limited edition clear vinyl, or as a standard CD.
This offer is being fulfilled by Love Police ATM. Please contact info@lovepoliceatm.com.au for any enquiries.
To keep everyone safe while at HOTA we have a COVID Safe plan. Please make sure you keep up to date with Queensland Government guidelines at health.qld.gov.au.
View FAQs