Pulse, A night of world Music
Sat 17 Dec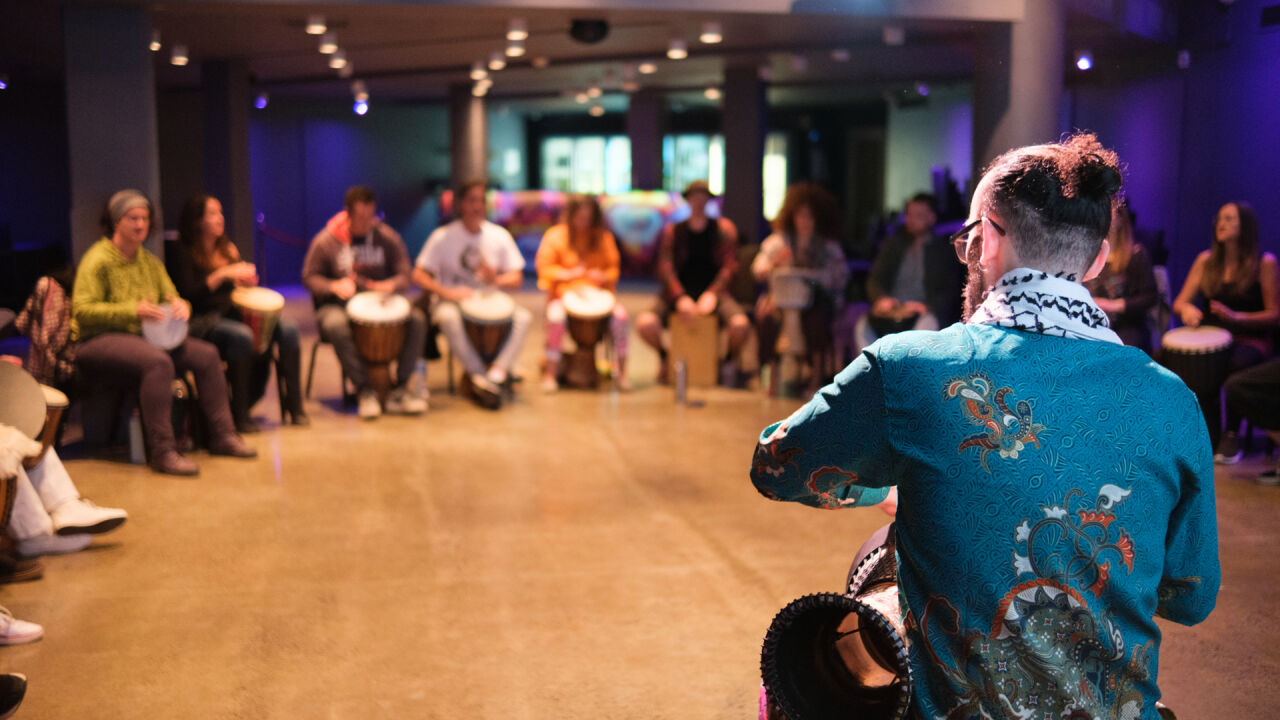 Pulse, A night of world Music
Can you imagine a colorful world music event with vibrant Latin Music to exuberant African Beats, exotic Middle Eastern Music to mysterious Indian Music and on top of that gypsy vibes of Turkish & Balkan Music all together?
The Pulse Project is a world percussion project that brings world beats from the Middle East, India, Turkey & Balkans, Africa and Latin America together. Throughout 2022 we have been giving monthly workshops and preparing our dedicated students for this performance. This event will be a unique combination of highly professional musicians and first time on stage performers of the Pulse Project. We have been dedicating our entire year to create this piece and the students have been working hard to do their best for this performance.
We are going to have numerous highly professional support acts from Japanese Taiko Drums to a Brazilian Samba Band, from Jazz musicians to a Flamenco guitarist, an Indian Tabla Player to African Drummers, from a Bellydancer to a Samba dancer, and last but not least, the great Turkish percussionist Atman, who is the creator of Pulse Project are going to be with us at this event.
Join us to travel through different parts of the world via the world beats we are going to share with you!
Presented by HOTA, Home of the Arts
Dates
Sat 17 Dec
Where
Lakeside Room
Tickets
$20 until Wed 31 Aug
$30 until Wed 30 Nov
$39 until sold out
Times
Food & Drink
Enjoy a 2 course pre-show dinner in Palette before the show for $75pp. Seatings at 5pm, 5.15pm, 5.30pm
Book a table
Please note, masks are recommended at this time. To keep everyone safe while at HOTA we have a COVID Safe plan. Please make sure you keep up to date with Queensland Government guidelines at health.qld.gov.au.
View FAQs