Nadia Odlum
Roll
1 Apr - 18 Apr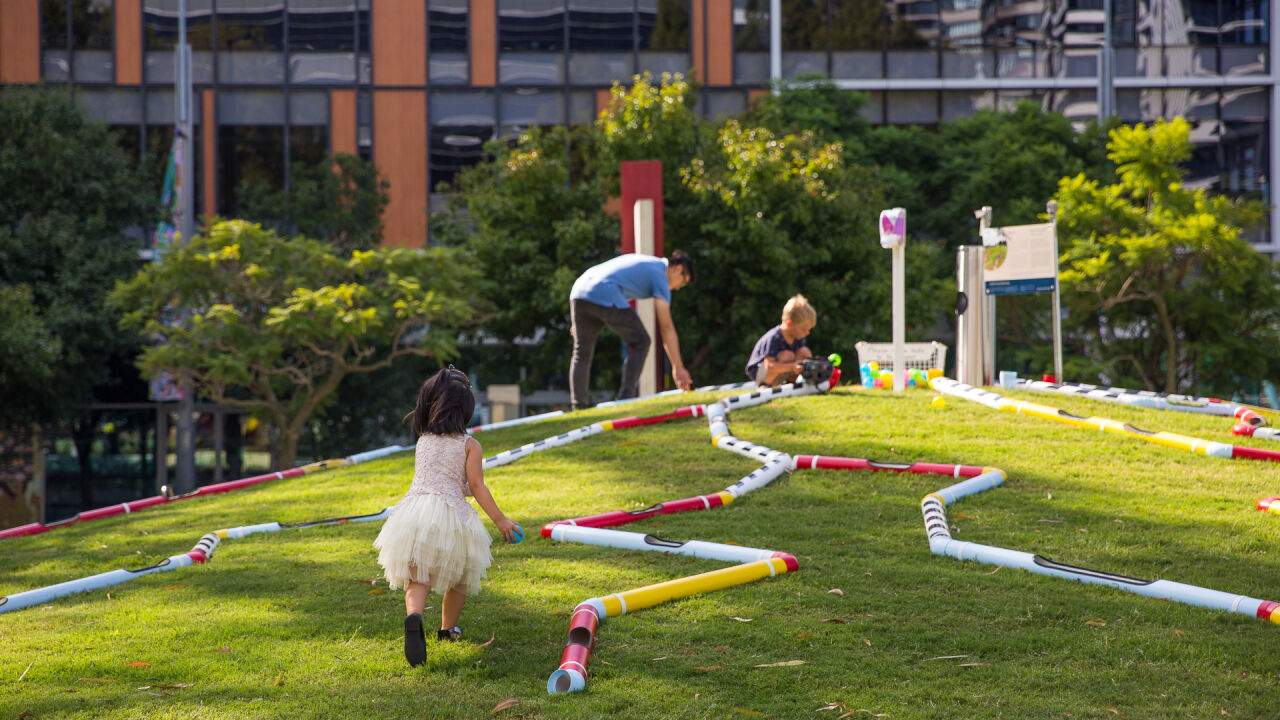 Nadia Odlum
This Easter, HOTA has teamed up with artist Nadia Odlum to create a rolling delight of surprise and chance!
Taking place on a grassy slope, Roll is a site-specific interactive artwork featuring a network of repurposed PVC pipes and colourful plastic balls. Visitors can harness the playfulness of gravity and creativity in an unexpected encounter of chance and connection.
With its urban-inspired aesthetic and patterns and possibilities, Roll is simple and joyous and responds to the spirit of play through curiosity and delight.
Dates
1 Apr - 18 Apr
Where
Outdoor Stage Lawn
Tickets
Free
Credits
Installation view of artwork credit - Document Photography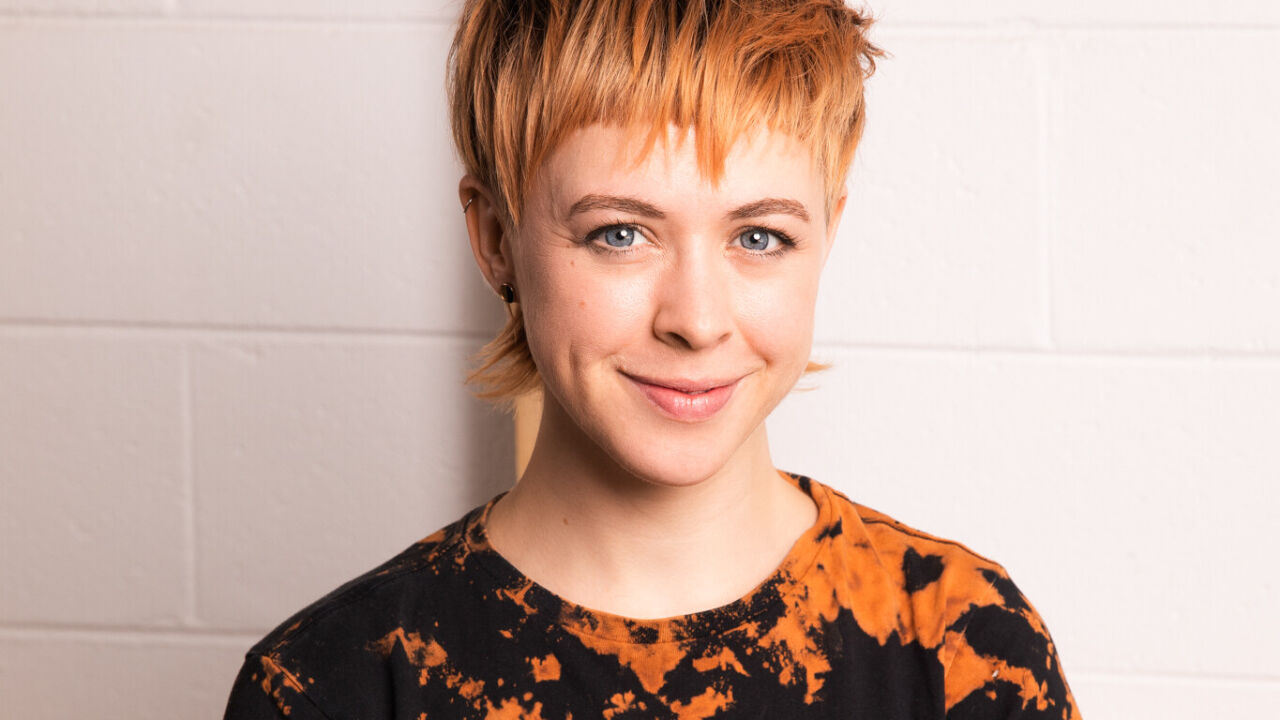 Nadia Odlum
Born Sydney, 1991. She/they.

Nadia Odlum is a multidisciplinary artist from Sydney, Australia. Driven by a fascination with urban environments, Odlum creates playful and immersive works that explore personal and collective experiences of space and urban architecture.

Odlum often works site-specifically, with a practice that spans sculpture, drawing, painting, installation, artist-led workshops and performance collaborations. The works are inspired by movement, patterns and forms within the built environment, mirroring and abstracting these elements to form new spatial and material relationships. Central to Odlum's practice is an investigation of perceptual experience, and how urban space impacts upon encounters and relationships between individuals and communities.

Odlum's work has been shown in galleries and public spaces around the world. These include exhibitions at the Art Gallery of NSW, Museum of Contemporary Art Australia and New York Transit Museum, as well as public art commissions for Urban Art Projects and Kaldor Public Art Projects.

Bio Image photo credit - Jacquie Manning, courtesy of Parramatta Artists' Studios