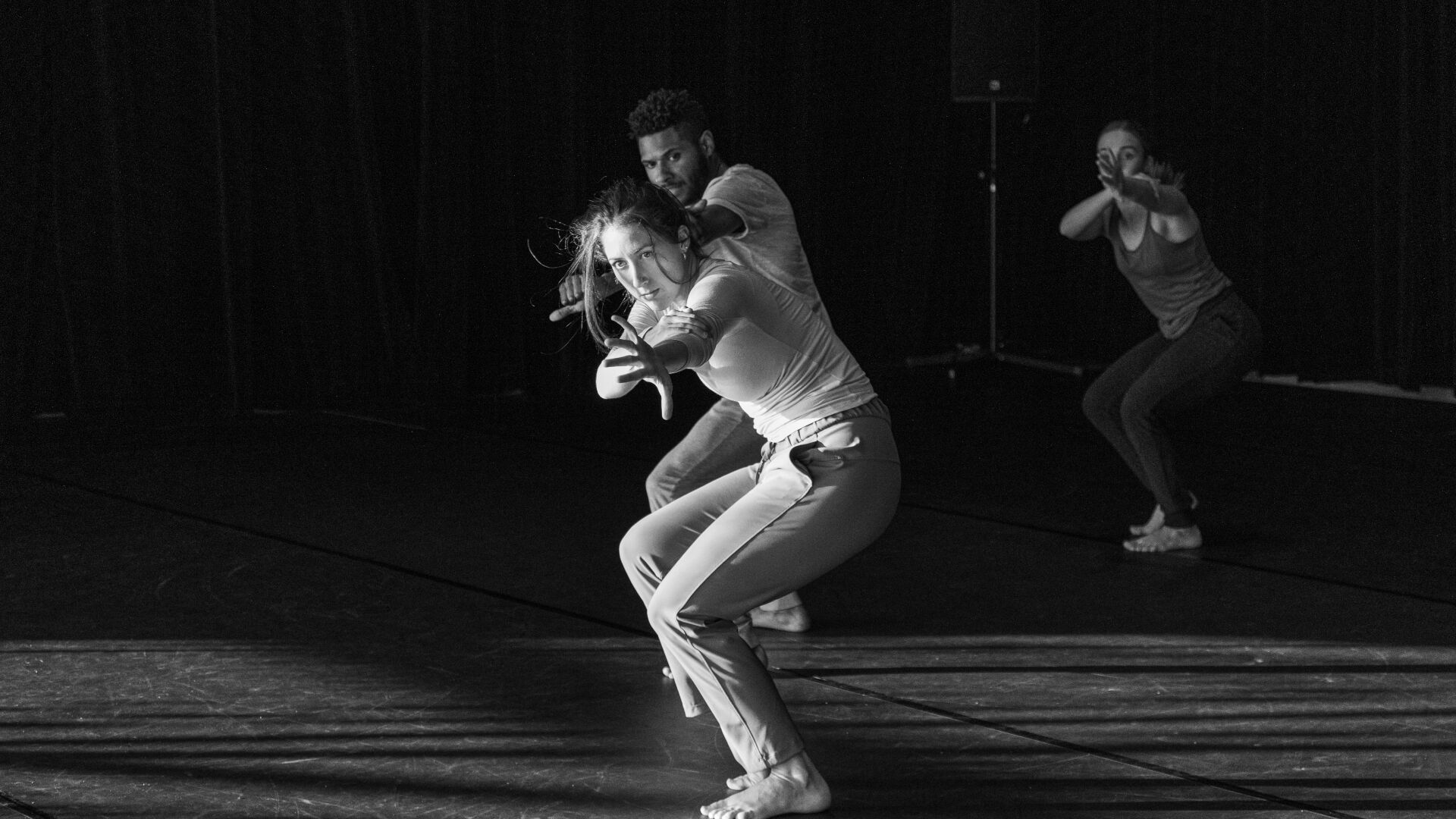 Karul Projects Dance workshop for schools
Wed 31 Aug
Karul Projects Dance workshop for schools
Following the performance of Silence, join Karul Projects as they take you through a diverse movement workshop. This experience will introduce Indigenous contemporary dance to the community, use dance to share and celebrate Aboriginal knowledge and culture and empower Indigenous youth of the community.
Participants will be introduced to dance and movement elements of running, jumping, sliding, diving and turning, combined with foundational tools of being grounded and connecting with First Nations cultural lineage. Students will need to wear comfortable clothing they can move in and will leave with a greater understanding of contemporary Indigenous expression and their own physicality.
"Karul Projects is emerging as a key player in Australian contemporary dance theatre" Cheryl Stock, ArtsHub

Presented by Karul Proiects
Dates
Wed 31 Aug
Where
Theatre 2
Duration
1hr
Tickets
Free for Silence ticket holders and school group bookings

Karul Projects
Karul Projects, started in 2017 by Thomas E.S. Kelly (Minjungbal-Yugambeh, Wiradjuri and Ni-Vanuatu) and Taree Sansbury (Kaurna, Narrunga and Ngarrindjeri) shares stories of cultural relevance, Indigenous knowledge and responsibility in Australia's current and future identity through dance theatre. Karul is a Yugambeh word meaning 'everything'. We chose this as our commitment to do everything we can to strengthen and empower cultural understanding of this land, for future generations to continue learning and enjoying Aboriginal Australia's rich heritage. Though Karul Projects mainly identify with dance and choreography, we utilise every medium we feel best suits the story we are sharing. Karul Projects create and continue reconciliation through our art. We learn about the past to better understand the present, so together we can move forward into the future. Karul Projects develops and tours work nationally and internationally. Previous presentations include Next Wave (Melbourne, 2017) Living Ritual (Canada, 2018) and Dance Massive (Melbourne, 2019). Karul Projects present their work as a beacon to promote and cultivate independent Indigenous dance and activate local communities. Through touring, Karul Projects play a key leadership role in developing relationships between the Indigenous contemporary dance sector, local audiences and presenting partners. Karul Projects work with presenters to create strategically aligned community engagement strategies which are cultural, educational, challenging and celebratory. These are achieved through a part-residency part-presentation style engagement, including a series of performances and tailored community engagement opportunities suited to the community and venues.
To keep everyone safe while at HOTA we have a COVID Safe plan. Please make sure you keep up to date with Queensland Government guidelines at health.qld.gov.au.
View FAQs