Dance
Recommended Ages 15+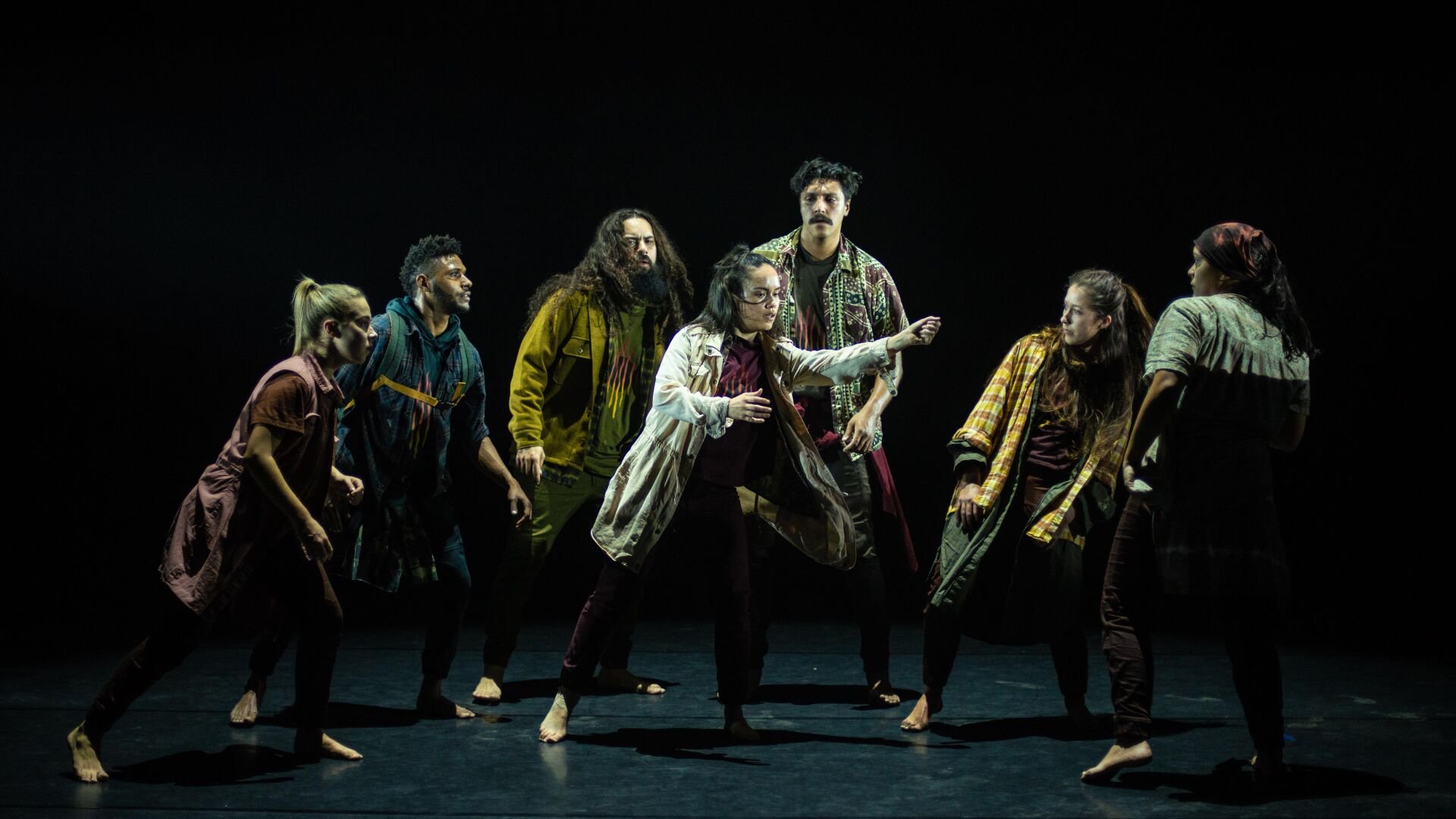 Silence
Wed 31 Aug - Thu 1 Sep
by Karul Projects
SILENCE is about the space in between. The conversations not being heard and the responses that are muted. Through the beating of a drum, bodies thrash through frequencies to uncover what lies in the SILENCE.
SILENCE can give stories and strength, yet SILENCE can wound. There's SILENCE between the stars as the Emu travels across the night sky, or the dancer's energy when they hit the Cut between rhythms. It's also the deafening silence under white noise. The same questions echoed through generations.
We have marched across Country. We have had promises made and promises broken. We have drafted our own, and we are still the only sovereign peoples without one. In SILENCE we pull it from under the rug and slam it back on the table. Let's listen to the SILENCE and design an agreement to heal us, our land and the wound of this nation. Because the conversation about a TREATY will never be silenced.
Presented by HOTA, Home of the Arts.
Dates
Wed 31 Aug - Thu 1 Sep
Ages
Recommended Ages 15+
Duration
1hr
Tickets
Adult $43
Child $21
Pension $37
Student $21
HOTA Member $37
HOTA Artist Pass $32
Group (6+) $37
Student Group (6+) $16
Times
Credits
SILENCE Produced by BlakDance as a part of Performing Country, and commissioned by HOTA Home of the Arts, Queensland Performing Arts Centre, Brisbane Festival and City of Gold Coast. Karul Projects is funded by the City of Gold Coast.

Photo credit: Simon Woods
To keep everyone safe while at HOTA we have a COVID Safe plan. Please make sure you keep up to date with Queensland Government guidelines at health.qld.gov.au.
View FAQs