The Josephine Ulrick and Win Schubert Photography Award
Entries open until midnight, Sun 3 Jul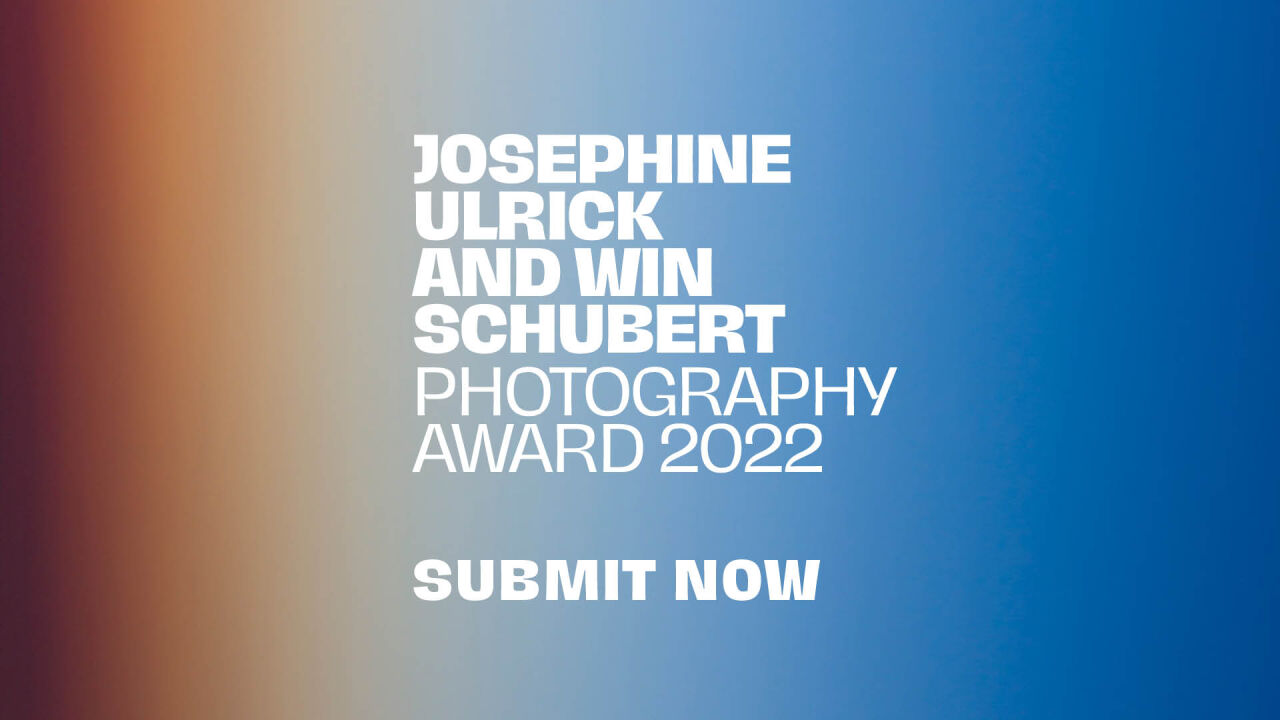 #Presenting the best of contemporary Australian photography.
HOTA, Home of the Arts is proud to announce that entries are now open for the 20th anniversary of the Josephine Ulrick and Win Schubert Photography Award, one of Australia's most significant awards for contemporary photographic practice.
As the richest prize for photography in Queensland, the $25,000 acquisitive award is open to artists working in the broad medium of contemporary photography. Visitors to the exhibition will also get to choose their favourite artwork with the inclusion for the first time of a $5,000 People's Choice Award.
Presented by HOTA, Home of the Arts
Entries for the 2022 award are now open and submissions are invited from artists across Australia working in a diverse range of traditional and expanded types of photographic media, from print to digital, large format, and photographic process print are encouraged to submit. Artworks created since 1 January 2020 are eligible for this year's award.
The winner of the Josephine Ulrick and Win Schubert Photography Award 2022 will be selected by Isobel Parker Philip, Senior Curator of Contemporary Australian Art at the Art Gallery of New South Wales (AGNSW).
The work will be acquired by HOTA Gallery, home to one of Australia's celebrated collections of 21st Century photography. The winner will be announced ahead of the opening of the 20th anniversary exhibition on 17 September.
All terms and conditions are available to download on the submission form, by clicking here.

Submit Now
Entries Open: Wednesday 18 May 2022
Entries Close: Midnight Sunday 3 July 2022
Finalists Advised: Wednesday 27 July 2022
Delivery of Works: Wednesday 31 August 2022 – Friday 2 September 2022
Exhibition Dates: 17 September 2022 – 8 January 2023
Works Collected By: Friday 20 January 2023
#FAQs
Josephine Ulrick and Win Schubert Photography Award 2022
Can I submit a work made in 2020?
Yes, all works submitted must have been executed since 1st of January 2020.
Can I enter more than one photograph as part of a single entry?
Yes. Your work may consist of multiple panels as part of one entry, however, this work must be presented as one work and must be no larger than the maximum dimension requirement of 200cm x 200cm (with a maximum depth of 200cm). For example, the work could be presented as a diptych or a triptych. It cannot be multiple works from a series. If entering a multi-panel work, please ensure the one (1) uploaded image reflects how the work will be exhibited.
What is meant by the term "expanded photography"?
Traditional and expanded photographic media may be selected. Traditional photography encompasses film and digital photography presented as still 2D works. Expanded photography means new combinations that mediate the presentation of photography such as moving image, sculpture, projection, and installation.
Do I need to frame my work for exhibition?
Yes, but only if you are notified that you are a finalist. All works need to be suitably framed or mounted, and then wrapped with bubblewrap for safe handling. Acrylic is preferred and glass must not be used in framing. The back of each work must be fitted with a 2-point hanging system (D-ring latches preferred). For works that are complex to hang, or if an alternate unframed installation is inherent to the work, detailed instructions must be supplied. Please contact HOTA to discuss.
Do I retain copyright in my work? 
Yes, all entrants retain copyright in their work, but finalists grant a licence for their entry to be used as set out in clause 10. A slightly broader licence (as set out in clause 11 of the conditions) applies in relation to entries acquired by HOTA for the HOTA Gallery Collection.
Is the copyright licence under either clause 10 or 11 for commercial or non-commercial purposes?
The licences under clauses 10 and 11 of the terms and conditions are for non-commercial purposes only, relating to the competition (including future competitions) and gallery / collection purposes. If HOTA wants, for example, to use your entry in merchandise, it will contact you to negotiate a licence on commercial terms.
What about my moral rights? Will HOTA credit me as the Artist? 
Yes, HOTA will always clearly attribute the Work to the artist when displaying or reproducing the Work.
How do I know if my work will be considered for acquisition?
If your entry is selected by the judge as a finalist (and therefore to be included in the Exhibition), it will be eligible to be acquired by HOTA.
If my work is the winning entry, how much money do I receive, including HOTA's acquisition?
If yours is the winning entry, you will receive a lump sum of $25,000 by way of prize money and your work will be acquired for the HOTA Gallery Collection. GST is not paid by HOTA on this prize money and no additional money is paid to the winner for the acquisition of their work.
If I am not selected as the winner, yet my work is selected for acquisition, how much will HOTA pay me for the acquisition?
HOTA will pay you the value of the work as stated on your entry form, provided only that that value is fair and reasonable in all the circumstances. If the value you assign to your entry is in HOTA's view either too high or too low, HOTA may have the value of the work independently assessed, with the decision of the valuer being binding.
When do I get paid if my work is selected as the winner?
The winning artist is paid within 30 days of receipt of an invoice for the winning amount of $25,000.
Do I need to supply a copy of a consent form from my subject?
If selected as a finalist, it is your responsibility to obtain signed consent forms or model release forms where applicable. You may be asked to supply HOTA with a copy of a signed consent form in relation to the subjects included in your Work. If it was not reasonably practicable to obtain a written consent from your subjects, you will need to explain why, if contacted by HOTA.

If your entry contains third-party copyright material, you will also need to obtain licences from the relevant copyright owner that are at least as extensive as the combined clauses 10 and 11 of the Competition Conditions.
What happens if the Exhibition is unable to go ahead due to the COVID pandemic?
HOTA will use its best efforts to ensure the exhibition goes ahead, but if there are difficulties in doing so as a result of Covid or any other matter reasonably beyond HOTA's control, HOTA will look to alternative ways to present the exhibition, including online.
When can I announce to my networks and friends that I am a finalist?
You can share the good news you've been selected as a finalist when you've been officially advised in writing by HOTA.
I am having trouble applying online, who can help me?
If you find you are having difficulty accessing or using the online submission portal we can assist.  We ask that you avoid leaving it to the last minute! We encourage you to contact HOTA well before 5pm on Friday 1 July to troubleshoot any difficulties prior to the entries closing at midnight on Sunday 2 July. Please get in touch at opencall@hota.com.au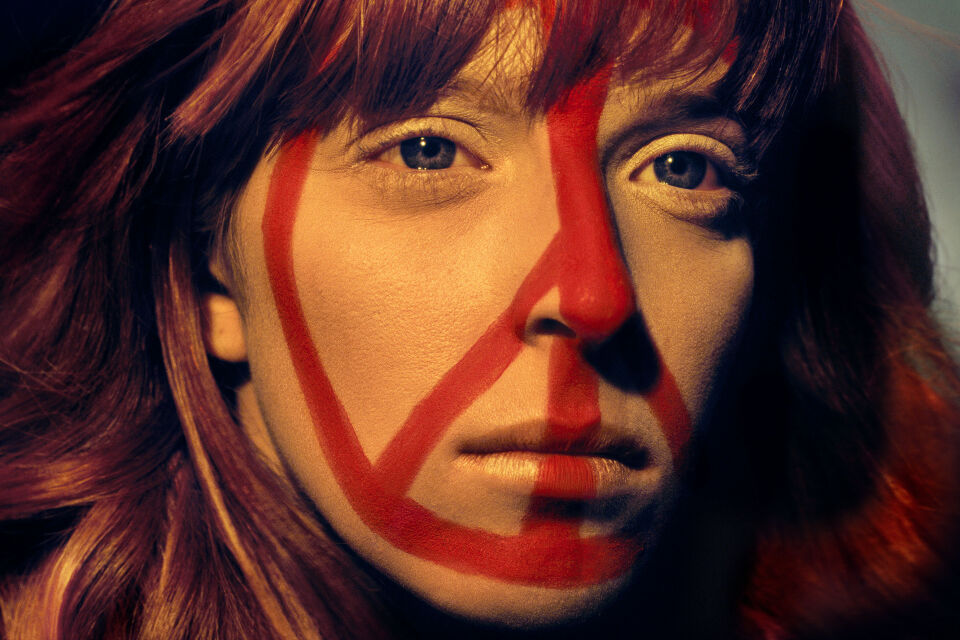 Darren Sylvester, What happens will happen 2010, (detail) Collection, HOTA Gallery. Winner, Josephine Ulrick & Win Schubert Photography Award 2011 © Image courtesy of the artist and Sullivan+Strumpf, Sydney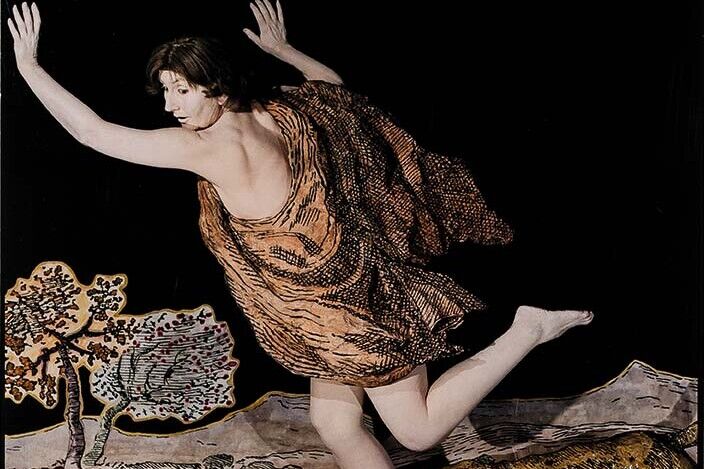 Rose Farrell and George Parkin, Random Acts 2, 'Unforeseen Circumstances' 2004, (detail) Collection, HOTA Gallery. Winner, Josephine Ulrick and Win Schubert Photography Award 2005; © Image courtesy of the Estate of Rose Farrell & George Parkin and ARC ONE Gallery, Melbourne; Photography by Pete Waddington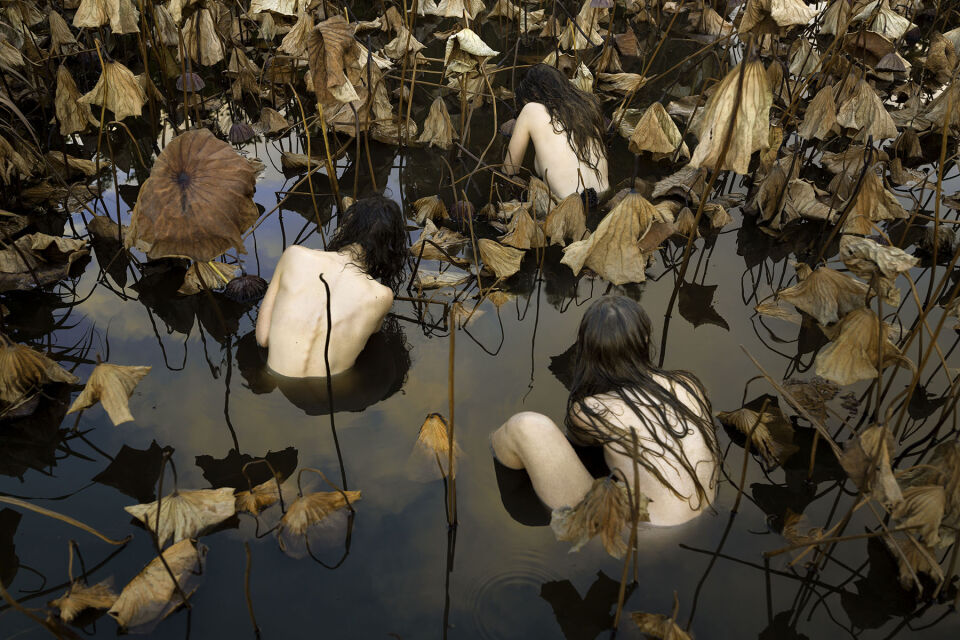 Tamara Dean, Sacred Lotus (Nelumbo nucifera) in Autumn from the series 'In our Nature' 2017, (detail) Collection, HOTA Gallery. Winner, Josephine Ulrick & Win Schubert Photography Award 2018; © Image courtesy of the artist and Martin Browne Contemporary, Sydney; Photograph courtesy of Tamara Dean and Martin Browne Contemporary, Sydney
Exclusive to HOTA, the Josephine Ulrick and Win Schubert Photography Award was launched in 2002 in collaboration with the Josephine Ulrick and Win Schubert Foundation.
An anticipated survey of contemporary photographic practice, the award plays an important role in representing the work of artists across Australia. In 2022, an additional $25,000 is earmarked to acquire works to support contemporary artists through acquisitions into the city collection.
Since the Award's inception, 60 works have been acquired by HOTA, resulting in a celebrated collection that reflects shifts in the cultural and social landscape over two decades.
Previous winners include Tamara Dean, Shaun Gladwell, Darren Sylvester, Lynne Roberts-Goodwin, Polixeni Papapetrou, Polly Borland and Cherine Fahd.
Art in your inbox
Get the best of HOTA delivered straight to your inbox.